The Best Children's Birthday Party ideas in the Cotswolds
It can be pretty daunting trying to get a party just right, especially if you have not done it before. No matter if it's for a parent, child or even yourself - putting together an event, big or small, always has a few more working parts than first imagined. But do not fear, help is at hand. Having organised 1000s of parties in the Cotswolds & 10,000s more outside, we have a good idea of what makes an awesome party - no matter what the age or size. So here are a few winning ideas and hints & tips for organising a children's party in the Cotswolds.
1. Choosing the right Cotswold venue
Let's start with what makes the Cotswolds a fantastic place & most likely why most people live there…….space.
No, not the cosmic kind (we will come to themes later on). The kind of space that has lots of potential to be filled with fun times & create amazing memories in. Space to run around in, have a dance in, play big games, play small games, build things, make things (& break things) in. There are an abundance of venues in the Cotswolds that are perfect for a children's party because they have large private areas, suited to whatever party theme you are tinkering with. Generally speaking, the larger, the better.
In the Cotswolds the Village Hall scene is 2nd to none, schools open their doors for hire & there are amazing public woodlands with activity centres nearby.
Broadly speaking, for the perfect party venue you want an indoor space large enough for party games on one side, tables laid for food on the other & with a grassy level outdoor area for when/if the sun shines. Google is your friend with this one - but time is of the essence! A lot of village halls are run by community members who are doing it on a part-time basis, so responses can be a bit slow & sporadic.
Even your own humble abode can be transformed into party central! Clear the tables, put away the breakables and stack sofas safely on their ends - et voila - the dance floor awaits.
Whatever space you have easy access to, try & take advantage of that. Convenience has a lot to be said for.
Recommended Children's Party Venues in The Cotswolds
Here are 10 of the best children's party venues that we frequent that cater for all tastes, budgets & events.
If you are looking for other children's party venues in the Cotswolds, here is a great resource to help you find Cotswold halls close by.
Choosing the Best Theme
Now onto the theme. Keep in mind that the venue you select might influence the theme you choose & vice versa. Although a good party team can adapt & make any party work anywhere - some parties are more suited to venues than others. An example would be disco party works best in a dark hall/room so all the lights & neon glow sticks can be seen. An outdoor den building and survivial party works best in a woodland area, so children can hide in the foliage, whilst a spy party works best in a place with lots of points of interest to lay clues & hide codes. However, Sharky & George have done Discos in the woods, Survival Parties inside & Spy Parties in someone's cellar, so it really comes down to a matter of preference
Themes should be a pretty self-indulgent affair, with only one question to keep in mind - what does the birthday person want?
A great place to start is by asking yourself, does the party person have a favourite cartoon, movie, animal, sport or even object the theme can evolve from?
Again, a good party team should be able to make whatever theme is chosen accessible & fun for all, no matter how niche you think it is. Do you want to mix & match your themes? We like to think, the more themes, the merrier!
For instance, Sharky & George have done chess parties with obstacle courses, nerf gun battles with doughnuts plus everything else (cake, decorations, cart, invites), bespoke treasure hunts involving space-themed murder mysteries with rocket launches & planet making, mad science potion classes, horror movie making, spy parties galore + theme & of course, more than our fair share of glitter rainbow unicorn fiestas. Who doesn't love a challenge?
The party themes have ranged from simply changing the names of the games & the actions within, allowing everyone's imagination & enthusiasm to run wild, all the way up to invites, cake, set design, fake snow, reindeer, helicopters, go-karts, robot wars - you name it, we can do it.
3. Cool Crafts
One way to really cement a theme is to get some cool & age-appropriate crafts. Not the awful macaroni owls of yesteryear that take ages to make, then you are left with… well, an awful macaroni owl. You want your crafts to be quick, fun & portable. Some children will want to take days over it, so, they can take it home and finish it later. Some children will want to take only seconds - they can be encouraged to add new colours, layers & flavours before anyone else.
Some of our timeless crafts include:
Crafts suitable for 4-8 year olds
Super Hero Cape Making
Fairy Wing Decorating
Animal Mask Decorating
Quick dry clay sculptures
Pirate Hat & sword making
Any Age Crafts - with some more supervision for the under 8s
Biscuit decorating
T-shirt graffiti/tye dye
Water Rocket Launching
Chocolate Making
Slime Making
Festival Crown making
Treasure Chest decorating
Polaroid picture-taking & frame decorating
With these, we suggest you get all your guests together & do one specific craft all at the same time. This way, The children will be inspired & enthused by each other's creations if all are doing the same thing. Then you can have a break before moving on to the next focal point of fun.
4. Get the Atmosphere Just Right
Keeping all the children together is key - even in a big space. The more children doing an activity, the more will want to do it, more enthusiasm will build & more fun will be had. That is why one of the key aspects of an S&G party is to keep everyone involved at all times.
Props can also really get everyone involved - especially the shy children. Fun little touches create a bit more atmosphere to your party. From little inflatable instruments for discos, neon sweatbands for teams racing in, artist's smocks & chef aprons, medals, bespoke party t-shirts or camo caps, all really go a long way in the hearts & minds of little ones.
Another really easy way to keep energy levels up is to have an awesome playlist. Even though you might not agree with some of the song selections, especially ones you have heard 3000 times, make sure you play them loud & proud on the day. Everyone loves to be the DJ as well, so take requests where at all possible. With the modern world of small & portable bluetooth speakers, no party (outdoors or indoors) should be without a banging beat. Check out our perfect children's party playlist on Spotify here.
5. Food, Drink, Cake
With so much excitement, you will really need a break in the proceedings to recharge those batteries. No matter what the age (including adults…) we advise stopping each hour for some refreshments.
For a children's birthday tea party, you want to keep it simple & tasty. It's a party, so although keeping 'healthy' may be on the mind of some, this really is the time for snacks & sweet treats to reign supreme. You can hardly go wrong with a pizza. The classic party ring biscuit was made for this very occasion. Make sure there is plenty of juice & water available too.
The cake should be a showstopper that will be the clear centrepiece when everyone belts out happy birthday. Who doesn't want a cake that would make even Marie Antoinette shriek! Another fun idea would be, getting some firework-style candles too, which always go down a treat. Again, we have a star baker on hand to make even the most wild creations a reality.
Whatever you choose, don't forget the adults! No one wants to be awkwardly hovering up the children's pizza as they pass it round. We suggest putting out a bit of a spread for them too and they will remember the party & you as the host with the most.
Luxury Children's Party Planners in the Cotswolds
To take the pressure off, we host brilliant parties ranging from bespoke quests and adventure races (for both children and adults) to treasure hunts and discos. If you are looking for an epic children's birthday party in the Cotswolds get in touch.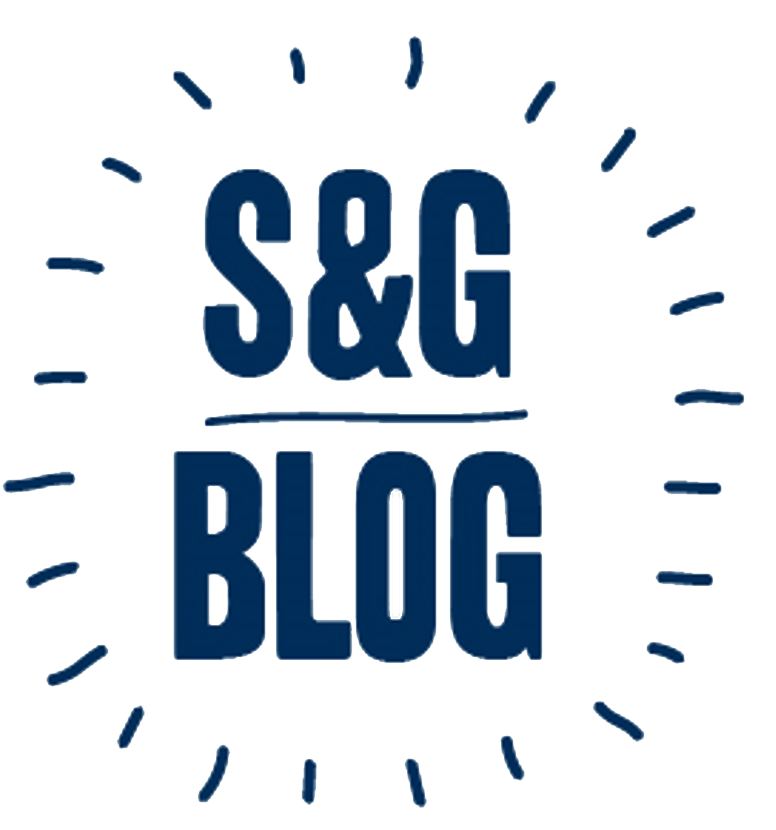 Sign up now to stay up to date with the latest news, events and goings-on at S&G HQ.
By entering your email address you agree to receiving party ideas by email, in accordance with Sharky & George Privacy Policy