Who are Sharky and George ?
We provide unique entertainment for a variety of charities that are close to our hearts. For the last few years we have organised epic Christmas parties for members of Scotty's Little Soldiers, regular meetups for the children of Grenfell, annual carol services for Tommy's, as well as providing entertainment at numerous corporate fundraising events.
We have also raised over £1,000,000 for Raise Your Hands with our annual Midnight Madness event.
Please get in touch if you'd like to work with us.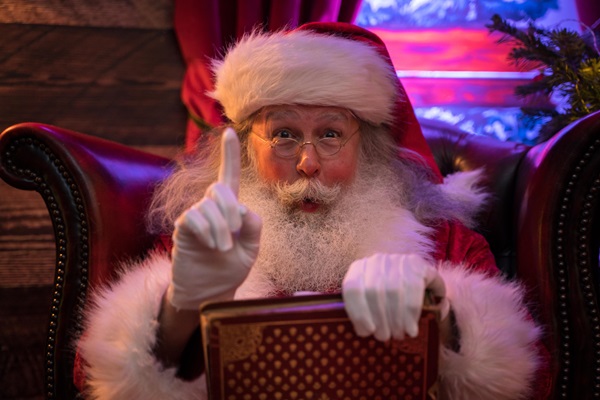 Father Christmas Grotto at St. Pancras International
17th November - 23rd December 2023
Find out more