How to Plan a Memorable Children's Birthday Party
Planning a children's birthday party can be a fun process - but if you haven't planned one before, it can definitely feel like an overwhelming task, but, it doesn't have to! We have been planning luxury birthday parties in London, all over the South West of England and Europe for the last 15 years. We want to share our wealth of experience to help you plan a successful birthday party for your little one. Coming up, you will find the ultimate guide for planning and hosting a party in our step-by-step guide. We'll cover everything from venue choosing, theme ideas, invitations, food, cake and sweet treats, decorations, party games, party bags and everything in between. Let's get planning!
How do I choose a party theme?
The theme of the party is always a good place to start and a lovely way to include your child in the excitement of the preparations. Choosing the theme first will not only help when finding the perfect party venue but also when choosing decorations, food, and activities for the party. You can easily be led by the automatic ones that spring to mind when you think of a children's birthday party: The usuals are a princess party, pamper party, superhero party, and animal-themed party - but these don't have to be your go-to.
At Sharky & George when we first speak to parents about a party theme, these are the questions we ask to help choose a theme:
What does your child love doing?
Do they have a favourite toy, film, book, game or sport?
Do they love dancing or singing?
Do they have mountains of energy and just love running around?
Do they love messy play?
Are they competitive?
Are they crazy about one thing like fire engines, unicorns or cars?
Going through these questions should help you find a party theme that the birthday child will love and be super excited to go to.
What kind of venue should I choose for my party?
Once you have your theme nailed, finding the perfect venue should be easy. The main question you need to ask yourself is how much space do you need.
If it's a Mini-Olympic party or party that involves lots of running around games, then you will definitely need loads of space - a school or sports hall, church hall, large garden or a local park will work really well (FYI in London, if you are hiring entertainment for your party you will need permission to use any of the royal parks). If you are planning on having a party that involves arts and crafts, science experiments or chocolate making or baking, then you definitely want somewhere that has access to a kitchen and has tables and chairs that you can use or space to hire some in. This could be in a hotel, restaurant, church hall, community centre or at home. Remember when you book the time with the venue, make sure to give yourself enough time to set up before the guests arrive (about an hour) and to clean up afterwards (30-45mins).
Date and Time: When should I have the party and how long should it be?
When choosing the date and time for your child's birthday, - 2 hours is usually a good enough length of time for a party. Weekends are always the most popular time for parties, especially Saturday afternoons. Choose a time that works for you and your child, and definitely consider nap times (if very young) and feeding times.
Our most popular times for parties tend to be 11 am-1 pm or 3 pm-5 pm on the weekends, or 3.30 pm-5.30 pm on a weekday, with Friday being the most popular. Try and get your date locked in as early as possible - giving yourself 3-4 weeks to plan.
The earlier you get the date confirmed, the more likely you are to get the time, date and location you want. For really busy summer seasons, get looking 6 weeks before…just to be safe! And then get your invitations out 2-3 weeks before the party date.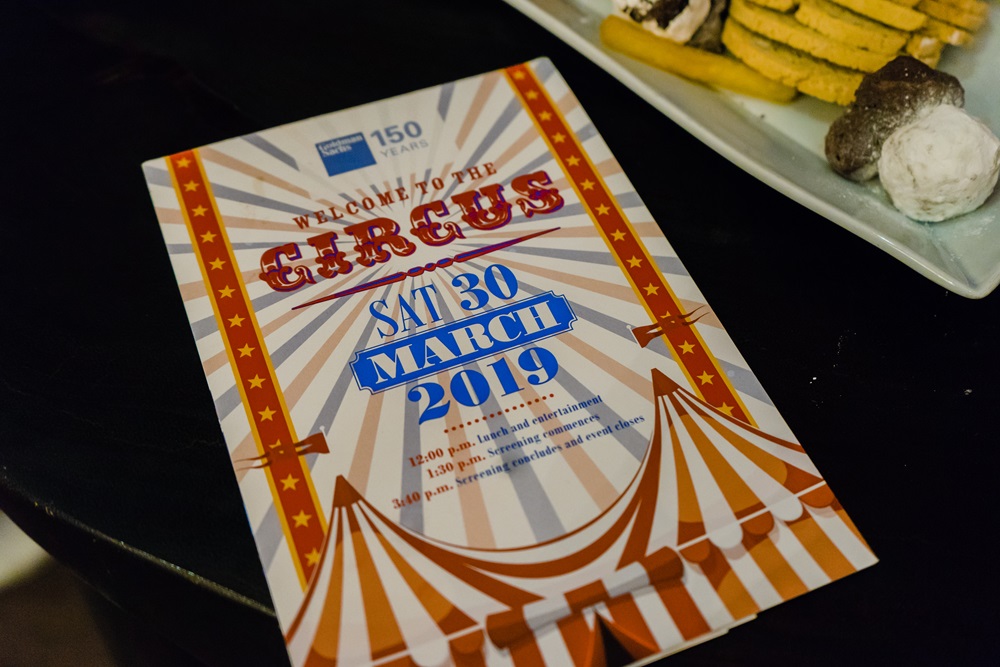 What activities should I do at a children's birthday party?
Once you have the theme chosen, figuring out the activities will be easy. At Sharky & George, the most important thing to keep in mind when planning games and activities is inclusivity. Make sure that nobody gets "out" or is singled out for losing - this ensures that you don't lose anyone's attention, keep everyone together and the excitement and energy of the party keep going.
We love classic party games like Grandmother's Footsteps or musical statues (any perfect statues get a sweetie balanced on their head - anyone that moves, does not!). You can change the names of the game to suit your theme e.g. Olaf's Footsteps or Superhero Statues.
There are lots of fun crafty activities to do - have a look on Pinterest for some ideas. If you are doing a craft, remember to keep it simple - use stickers over glue and crayons or felt tips over paint. This makes things less messy and quicker to clean the children before they move on to the next activity.
Edible activities are always a hit too - try biscuit decorating with mini icing tubes, or cupcake decorating with bowls of buttercream, sprinkles and spoons.
Running around and competitive games are always a hit, split the children into teams and get them competing with fun races like leapfrog, leg tunnels, and obstacle courses (include: items to jump over, crawl under, hop on one leg, throw something at a target etc), tug of war and dance-offs.
Treasure hunts are great fun too, and easy to adapt for any age and theme - from hiding sweeties all over the place to writing actual clues to find - keep it age appropriate and include a prize for everyone.
If it's a new class or lots of children that don't know each other, it's quite nice to start off with name tags. Get everyone sitting down to write their name on a white sticker label to wear for the party, this is a nice way for children to get to know each other and great for involving shy children.
If the thought of running the games yourself fills you with dread, why not hire some entertainment to do the hard work for you? Check out some of our party types for inspiration.
What party food should I prepare?
The first question to ask yourself when planning the menu for your party is where the children will be eating. Indoors or outdoors? On tables and chairs or on a picnic rug? The indoor option is always slightly easier as your serving options are bigger - the most common thing to do is food platters filled with finger food for the guests to choose from. If you are making these yourself, try avoiding hot food so you can prepare everything in advance - go for: soldier sandwiches (e.g. cream cheese, cheese & ham, jam), sausage rolls, puff pastry cheese straws (cheap and easy to make) or mini pinwheels, chopped up fruit, cucumber, carrots & peppers with hummus, bowls of crisps, cupcakes, drinks - either jug of squash, juice cartons or water. If all of this seems like hard work, you could always order a load of pizzas.
If you are outdoors, individual food boxes are a great option - they are self-contained and you don't have to worry about over-feeding the party. You can buy recyclable boxes and fill each one with enough food for each guest. This could include a sandwich, cheese straw, rice krispie cake or cupcake, a juice carton, a little bag of popcorn, and a little pot of fruit or cucumber sticks.
Along with the above - whichever food you decide to go for, don't forget about any non-meat eaters and dietary requirements.
What kind of birthday cake should I get?
The cake is a great way of tying up the theme of the party. If you're a dab hand at baking - there's nothing quite like a homemade birthday cake. You can buy edible sugar characters for nearly any theme, which is an easy way to jazz up your cake and make it more professional. Our most popular cake is probably vanilla or chocolate sponge, but a chocolate biscuit is always a good option too. If the thought of making one fills you with fear, there are lots of incredible cake makers out there - get in touch with HQ for more help and recommendations. Another option is to check your local supermarket - there are usually an array of themed cakes to choose from!
What am I forgetting to bring to the party?
Bin bags - most venues will ask that you provide these, and sometimes will ask you to take rubbish with you.
A knife to cut the cake - check with the venue if there is one there, if not bring your own.
Candles and a lighter! If you are having a cake delivered, make sure to ask if they include candles on i
A speaker - if you are doing the entertainment yourself, don't forget to bring something to play the tunes on!
Napkins - get double the amount you think you will need - especially if you are using napkins for cake.
Scissors, blue tack and sellotape - you never know when these will come in handy!
A table for presents and a bag to bring them home in!
If the children are under 5, parents will stay at the party. Make sure there is enough room
How should I structure a children's birthday party?
The best tried and tested method for a two-hour party is - games, food and cake, and more games. Aim for about an hour of playing games and activities, then stop for party tea - (which usually takes about 15 minutes), follow this swifty with cake and singing happy birthday. It's nice to get happy birthday sung halfway through while all the guests are still there. This also means you have time to cut the cake, hand it around and stick some in party bags if you want to. Then continue with more games and activities for the last half an hour.
What decorations make a big impact on a children's birthday party?
The most effective big-impact decorations at a party are definitely balloons. There are specialists out there that do incredible displays of both helium and air-filled balloons. We love a balloon arch, 3m helium balloons or the look of helium balloons on the back of chairs, this means there is one for every child as they go home - try and get them all at the same height.
You can buy beautiful organic balloon garlands online and do it yourself. The "organic" bit just means that the balloons are different sizes (usually 2 sizes). These are fairly easy to put together, however - they take time. If you are going to take it on make sure to give yourself at least an hour and a half to do the balloons alone - you'll be blowing up a lot of balloons, so if you've got strong lungs or can rope a few people in for pumping power this is a really cute option. You could try assembling the night before if the party is at home, they will last for a few days. If the party is at a venue, transporting them pre-made is possible but a bit trickier…you need lots of space in a car! Don't forget to bring string, sellotape and blue tac for hanging them.
Party tableware is another way of theming the party decorations - along with the obvious paper cups, plates, napkins and cutlery, you could also do some cute table centrepieces. If you're feeling crafty get on Pinterest for some inspiration - things like character cardboard printouts on lollipop sticks stuck into little pots filled with sand or flower oasis - work nicely down the middle of the table. You could also decorate the chair backs with fairy wings, tails, or themed coloured streamers - these can be pre-made by attaching strips of the same length to some string. These can then be added when you get to the venue.
Having the cake displayed on a dressed cake table is a nice way to theme the room.
Wet weather plan for a children's birthday party
If you are planning on having the party outside in the garden or a local park, it's always worth having a wet weather plan. Generally if Sharky & George are hosting, the team will crack on with the party and take shelter under some trees to play some games if it's really coming down. Make sure to ask guests to dress appropriately, so everyone has rain jackets and wellies! It's also worth getting in touch with some local halls, a lot of places will let you put a deposit down to hold the hall, if it's not already booked.
Children's Party bag ideas
Party bags can often be the last thing you think of when planning a party - and can be the hardest part of the plan. What do you put in a party bag? We like to go by the rule of - 1 cool lasting toy rather than, 1 thing that's immediately satisfying (usually a few sweeties)
Luxury Children's Party Planners
Since 2007, Sharky and George have been running luxury parties and events in London and around the world. So far we've organised over 30,000 events and entertained almost 1,000,000 people! We hope that by sharing some of our experience and creative ideas for children's birthday parties, you will be able to put on something really special for your child...
Here at Sharky & George, we know how to throw a first-class children's party! We would love to help out planning your child's perfect party, read more about our children's parties or get in touch and we'll take care of it.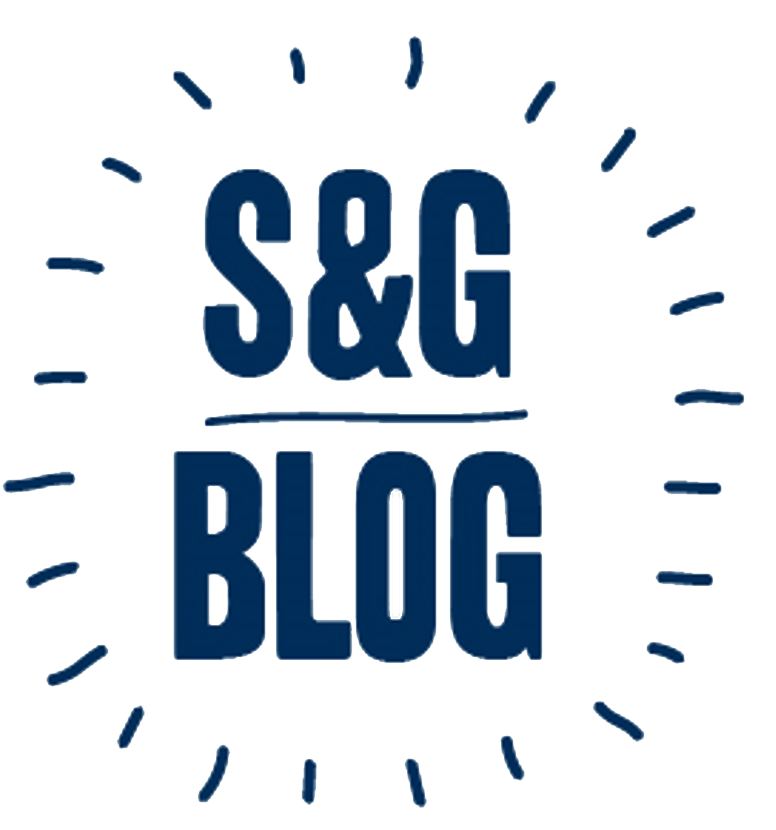 Sign up now to stay up to date with the latest news, events and goings-on at S&G HQ.
By entering your email address you agree to receiving party ideas by email, in accordance with Sharky & George Privacy Policy