How to Throw a Children's Spy Themed Party
Managing Director Fergus LOVES a spy party. Read his blog for top tips and tricks to help you put on the spy party to end all spy parties.
What age is a spy party for?
The spy party is one of our most popular types of party at Sharky & George and is my number one favourite. It's fantastic for boys and girls aged between 6-14 years old.
It's great for those who are fans of escape rooms, whodunnit movies and for children who love the process of cracking codes and puzzles.
Where to host a spy party?
Unlike other types of parties, children's spy parties work better when the party venue has various rooms and outdoor spaces so that you can hide the kit and clues for the mission in interesting locations. At home works well or in a private garden, park, beach or multi-room venue.
What do you do at a children's spy party?
Spy-themed parties take a little longer to set up than other party types so I would give yourself at least an hour to scout out the various locations and get everything in the right place. When you are laying out a spy mission, a handy tip is to start at the final point and work your way linearly backwards as that means you won't accidentally lock the wrong thing away in the wrong box. Well, you'll have a better chance of not!
Spy party kit
Having tip-top party hosts with bags of energy is always the most important thing but having a good set of kit is also vitally important for a spy mission party. Similar to Q from James Bond, it's key to have the latest in spy gizmos and gadgets.
Lockable briefcases with multi padlock-hasps so you can attach multiple padlocks
Cryptex - popularised by the Da Vinci Code
UV torch & pen
Different types of padlocks - letter padlocks, key padlocks, trick padlocks, compass padlocks
4 digit lock boxes
Trick boxes
Disguised safes (rock safes, dictionary safes, candle safes and even Heinz baked bean safes)
Dictaphones with traditional batteries
Tags to write clues on
Fake diamonds or prizes
We recommend having no more than eight children doing the challenge at the same time so that everyone gets a good go at solving the puzzles and handling the kit. If you have more than eight children, you will need duplicates of the kit. We call these 'lines' of the spy mission kit. So for 24 children, 3 lines of kit is ideal. You will need to hide the 'lines' in different places and you will also need to alter the location clues a little so the teams are not all looking in the same place. It's handy if there's more than one of you to help with this.
Spy training
Before getting everyone involved in the ultimate spy mission, we would always recommend kicking off with at least 20 minutes of icebreaker spy party games which are perfect to get everyone in the sleuth mood. We find it works really well to relate them to the key attributes of being an expert spy:
Choose an alter ego agent persona including a name and backstory for SECRECY
Ankle breaker to prove AGILITY (someone in the middle slinging rope in a circle and all of the children having to jump over the rope)
Tug of war in teams to prove STRENGTH
Yes No Maybe & Zip Zap Boing to prove MENTAL CAPACITY and ABILITY TO COPE UNDER PRESSURE
Relay races for SPEED
Mission & briefing
Now it's time for the spy mission. We always have one Sharky & George team member per group to give hints and tips should the children need them. If you have ever done an escape room, then you'll know that these hints and tips come in very useful indeed.
To get everyone invested in the mission, coming up with a storyline that captures the imagination of the children is key. Some examples that we tend to use include:
The King's most famous crown jewel has been stolen
An art heist
The Natural History Museum has had a preserved dinosaur egg stolen from its vaults.
A vial of poison needs to be captured before being infiltrated into the water supply of London/Bristol/Paris/New York (wherever you are!)
Harry Potter's wand has been stolen by the Death Eaters
Once you have explained the 'situation', you can then explain that MI5/CIA/Ministry of Magic has uncovered some intelligence which includes the initial items of the mission to set them on their way. If there is more than one team, set the mission up as a race to open the final safe first.
The clues
In order to keep everyone engaged and the suspense high, it is super important to make the clues as interesting as possible with poetic riddles and tricky puzzles. One example riddle that we use for our 5-letter cryptex is:
"I am a 5-letter word that you will find underneath you, Take away my first letter and I am above you, Take away my first two letters and I am all around you"
(scroll down to the bottom for the answer)
Good location clues should be employed here to send the children on a wild goose chase around the venue to the interesting locations you have chosen - the flower bed/the attic/the venue reception/inside the cistern of the loo.
UV Clue
Hints & tips
Try not to give the teams too much help as part of the fun is the children working out the puzzles and clues. The party host will need to step in and guide the children as well as give some hints and tips. More important than the children solving the clues is to keep the energy of the party high and exciting.
The end of the mission
When the children have finished the mission and gathered the diamond/piece of art/dinosaur egg/vial of poison/wand, celebrate the victory and dish out any prizes that you have. Even if one team is behind, encourage them to finish too so they get the satisfaction of completing the mission.
Double cross
Once the mission is done and dusted and the children think that the prize is safe, now is a great opportunity to do a final double cross. One of the party hosts can surreptitiously steal the final prize and make a final run for it. He was working for the criminals all along! A final chase ensues and the children dash to take them down. Once captured, one final humiliation should be imparted on the criminal… a water bomb burst over their head should do it or perhaps a forfeit to smell the birthday boy or girl's shoes.
Double Cross
Sharky & George Children's Spy Party
To take the pressure off you, we host brilliant spy parties and also do bespoke quests, treasure hunts and adventure races for both children and adults. We've done treasure hunts from private jets, helicopters, superyachts, and even in 2CVs before. Get in touch NOW!
Other epic party-themed ideas
P.S. The answer to the cryptex riddle is AIR!
2CV Treasure Hunt
Helicopter Quest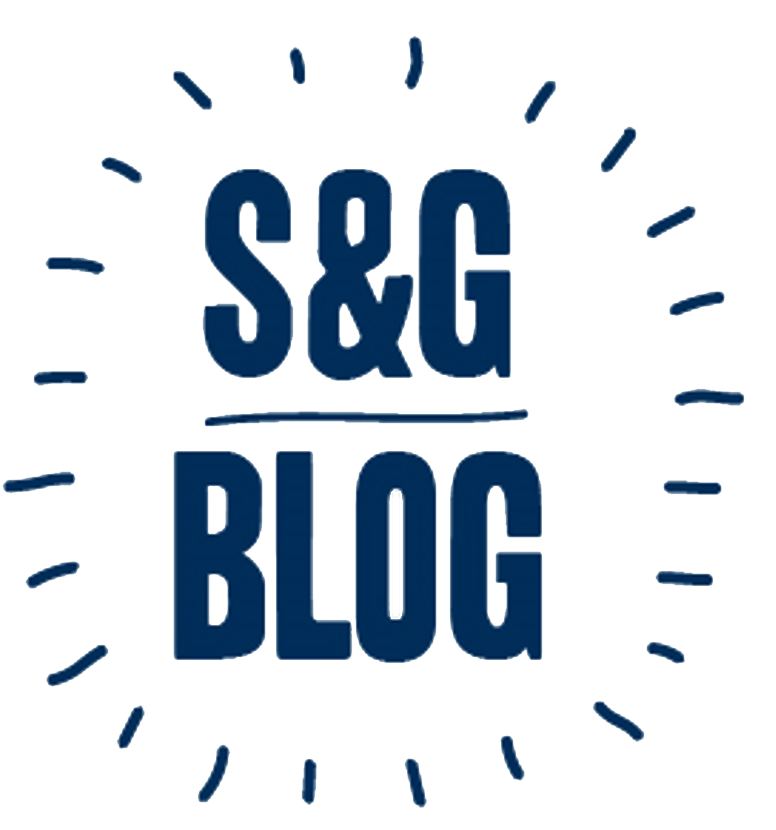 Sign up now to stay up to date with the latest news, events and goings-on at S&G HQ.
By entering your email address you agree to receiving party ideas by email, in accordance with Sharky & George Privacy Policy