How to Throw a Unicorn Themed Party
Sharky & George's tips for creating truly magical moments. Unicorn parties are one of our most frequently requested party themes at Sharky & George. Think magic, glitter and rainbows, this party is bursting with colour. From themed party games to ensuring lots of sparkles, if you're looking to throw an epic unicorn-themed party for your child which is full of magical moments then check out some of our tips below:
Unicorn themed party decorations
With a unicorn party the more sparkly the better!
Choosing themed decorations is the perfect way to ensure an exhilarating unicorn-themed party setting - think pinks, silvers, iridescent sparkles and rainbows.
You can go all out with a fully-themed unicorn party or just add some special touches here and there. For example, you could hang up streamers in rainbow colours or add strings of fairy lights around the venue, to give off an extra magical feel. Try also creating your own unicorn bunting or rainbow tassel garlands to theme the room.
Don't forget about your table decorations. How about unicorn-shaped napkins, themed plates and unicorn centrepieces to transport your guests into a magical kingdom.
No party is complete without cake, and a unicorn party should be no different. Try creating a sparkling-themed cake as the centrepiece to your party, and why not offer matching cupcakes or unicorn biscuits so everyone can take some home!
Give your guests their very own piece of magic to take home with them through unicorn-themed party bags. You could include unicorn slime, unicorn headbands or themed sweet treats to add some extra sparkle to your party!
Decorations
Unicorn themed party games
Make the party extra magical with themed unicorn games. Some popular games include Pin-the- horn on the Unicorn, where blindfolded children try to place a horn sticker in the correct spot on a picture of a unicorn. Another fun game is Unicorn ring toss, where children toss rings onto unicorn horns. You can also have a unicorn piñata filled with treats for the children to break open. A unicorn scavenger hunt with clues hidden throughout the party area can also be a fun game for children of all ages. Ask them to find things such as something sparkly, something pink, a rainbow and a horn.
Unicorn footsteps: think Grandma's footsteps but with a unicorn twist. Children line up at one end on their hands and knees. The leader is at the other end with sweets at their feet. The unicorns sneak up and try to steal the sweets whilst her back is turned. When the leader turns around the unicorns have to freeze with their unicorn horns in the air. If they are spotted moving they have to go back to the start.
Unicorn dance-off: A few people (the detectives) leave the room. The rest of the children decided on a couple of unicorn divas, who will be leading the dancing. Everyone has to follow the different unicorn-style dance moves they are doing when the music is playing. Detectives enter and they have to guess who the unicorn divas are.
Keeper of the sweets: Children sit in a circle around the Leader. The Leader is guarding the sweets, with a whacker in hand and a see-through blindfold on. The children take turns stealing the sweets and the Leader dramatically misses them with the whacker.
Unicorn races: this works well with the William Tell Overture Finale playing in the background. Make a jump with the wacker and a course with cones and get the children to complete the course as unicorns.
Magical Games
Pin-the-horn on the Unicorn: You'll need: a blindfold, some sticky tack, a large drawing of a unicorn and a unicorn horn.
Unicorn Photo Booth: This is a great activity for all ages. You could have a backdrop of a rainbow or clouds with the birthday child's name and age, and then set out some unicorn-themed photo props including unicorn horn headbands, masks and silly glasses so the kids can create some funny memories with their friends!
Unicorn Ring Toss: This game is similar to regular ring toss but you use rings with unicorns on them instead of balls, making it more fun for kids at this age group who are just starting out playing games like this one.
Party Favours
Luxury Children's Party Planners
Since 2007, Sharky and George have been running luxury parties and events in London and around the world. So far we've organised over 30,000 events and entertained almost 1,000,000 people! We hope that by sharing some of our experience and creative ideas on unicorn parties, you will be able to put on something really special for your children.
Here at Sharky & George, we know how to throw a first-class children's unicorn party! We would love to help out planning your child's perfect party, read more about our children's parties or get in touch and we'll take care of it.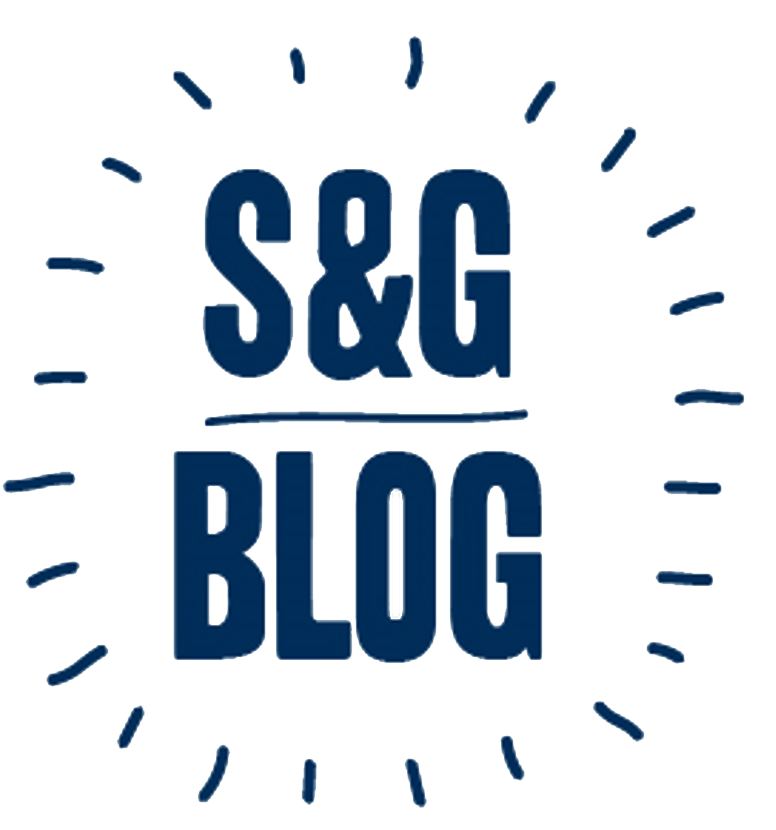 Sign up now to stay up to date with the latest news, events and goings-on at S&G HQ.
By entering your email address you agree to receiving party ideas by email, in accordance with Sharky & George Privacy Policy