Creative Parties & Events
Established in 2007, Sharky & George is one of the UK's leading party and events planning businesses. We specialise in unique children's birthday parties, competitive corporate team-building days, bespoke luxury adult parties and children's holiday camps. With offices in London and Bristol, we offer one-of-a-kind parties and events throughout the UK.
We have one simple aim – to find the fun in everything.
We are renowned for delivering the best immersive parties and experiences, getting everyone involved in active games, creative quests, unique competitions and amazing adventures.
Our company started 20 years ago with two mischievous schoolboys (Charlie & George) determined to have fun when co-leading games at their family's children's parties. Since then we have built a team of party experts who are complete specialists in fun; they have extensive experience of extravagant execution, boundless energy, and effortless charm.
Due to popular demand, we have developed a corporate events offering for businesses. We love to create transformative team-building events for adults including team away days, corporate parties and brand partnerships.
Feedback on our Parties & Events
What can I say about Sharky and George, we have great love for the whole team. They do an amazing job. We couldn't ask for a better group of people. I'm not sure how they manage to maintain their energy levels, it's exhausting just watching them. I'm sure they must have 3 Weetabix's for their breakfast.?? I would highly recommend them, amazing is a understatement.
Lorraine Ward
S&G ran the kids entertainment at our street party this summer and successfully entertained a large bunch of kids of all ages in the baking sun, enthusiastically and tirelessly involving everyone and making sure a good time was had by all. They tailored a very active 'Mini Olympics' party to our wild-west theme, and delivered it with humour and panache. I was initially unsure about the water bombs at the end, but it was executed with thought and care and was utterly hilarious for both participants and spectators, an absolute highlight! Would thoroughly recommend them, complete professionals from start to finish.
Jo Young
Fab leavers party for 24 enthusiastic prep school kids. They had a ball!! Thank you for making the last day very memorable!!
Tricia Munday
I attended an absolutely amazing "adventure race" corporate event hosted by Sharky & George. Photo challenges, physical and mental challenges, waterbomb catapults, rowing and axe throwing...it was just fantastic and so much fun. Very much recommended!
Lucie Melen
Sharky & George entertained everyone at my son's 4th birthday. They were amazing- all the children were enthralled for the entire party giving the adults time to relax and chat. It was fantastic. We'll definitely book them next year!
Sarah Maguire
Sharky and George hosted our company Family Fun Day today in Bristol. Josh and the team were absolutely amazing. I cannot recommend these guys enough they are full of energy and so so fun. I can't wait to find an excuse to book you guys again
Sophie Alozie
Children's Holiday Camps in London
We have been running holiday camps in London for over 10 years, so we consider ourselves absolute experts on making school holidays epic!
Our holiday clubs are action-packed days full of unique games and creative crafts at our venue in Parsons Green, Fulham.
We use our years of experience throwing epic children's parties to ensure each day feels like one long adventure filled party. We champion the old school and believe nothing beats silly and wild outdoor play, seizing every moment and seeking out adventure.
Luxury & Unique Party Planners
We produce everything from children's birthday parties to international treasure hunts across Europe for hundreds of people. Whatever the event, one thing is always the same, the fun always comes first. We are based in London and the South West but party hard all over the world.
By entering your email address you agree to receiving party ideas by email, in accordance with Sharky & George Privacy Policy
Here at Sharky & George, we pride ourselves in creating awesome adult's and children's birthday parties. Our aim is to make your planning adventure as easy and fun as possible. We aren't just experts in entertainment, we are also total pros in making the party look incredible too.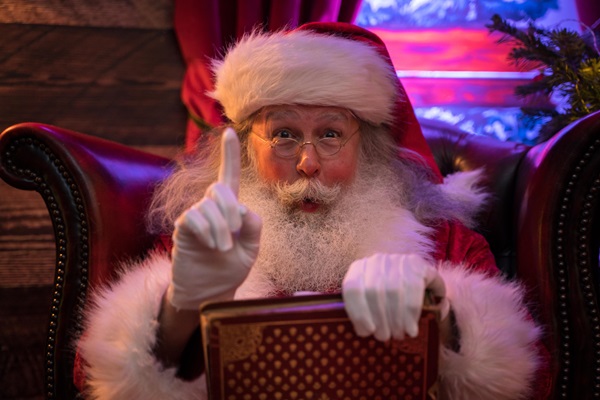 Father Christmas Grotto at St. Pancras International
17th November - 23rd December 2023
Find out more