October Half Term Holiday Club London
16th October - 27th October 2023
At Sharky & George, we have one simple aim – to find the fun in everything – and our October half-term holiday camp is designed to bring out the fun side in every child.
Our one-of-a-kind holiday camps encourage children to seek out adventure with a jam-packed itinerary full of seasonal games and activities.
We'll have lots of Autumnal-themed activities, but nothing as you've seen before. We've got plenty of Halloween games like mummy wrapping, loads of obstacle courses, Autumn adventure races and some old-school conker games.
Our October half-term holiday camp is also a chance to get creative. Over the week-long holiday camp, children will get the opportunity to make their own Autumn nature headbands, leaf wind chimes, lava lamps, spooky slime and some glow-in-the-dark friendship bracelets.
Click here to book now.
Feedback on our holiday clubs
"Louise loves the activities and she always enjoys going. For us parents, the location is 100% as this is where Louise's dad works"
Blandine
"This club was by far the best she had been to. I loved that she was enjoying the outdoors rather being stuck in a school hall all day. She came home and couldn't stop talking about all that she had done each day which was so varied. If we had known earlier about the club we would have booked her in for the full 2 weeks. She's already talking about going again in October."
Denise
"Jacob really enjoyed all the activities and was keen to return the next day"
Helen
"There was a high staff-to-student ratio. Good range of activities and good facilities. Staff are really engaged with the children."
Leinalla
What to expect at our October Holiday Club
All personalities are welcome and accommodated at our October half-term holiday camp, with some epic-themed days planned including:
Guy Fawkes Day: this includes stomp rocket battles, candle-making sticks of dynamite, and even a human fireworks display competition through the medium of interpretive dance.
Science Day: we do some dress-up as spooky scientists, dry ice potions, coke and Mentos explosions, and lava lamp making
Nature Day: conker tournament, conker games, autumn adventure races, autumn headband making, survival and den building are some of the activities that take place on Nature Day.
Whatever the theme of the day, we guarantee your child's days will be filled with high energy and adventure. With active games and epic fun on the cards, our October half-term holiday camp will give children the opportunity to move away from the screens to rediscover their imagination and sense of adventure.
Children's October Half Term Holiday Club Details
Venue: We're based at the Parsons Green Club in the heart of Fulham. We have a fantastic indoor space if the weather is against us, but will aim to be spending most of our time outside and in the park.
Ages: 5-10 years
Drop off time: 8:50 AM - 9.00 AM
Pick up time: 3:45 PM - 4.00 PM
Other holiday camps throughout the year
We have been running holiday camps in London for over 10 years, so we consider ourselves absolute experts on making school holidays epic!
Our holiday clubs are action-packed days, full of unique games and creative crafts at our venue in Parsons Green, Fulham.
Parsons Green Club, Fulham, London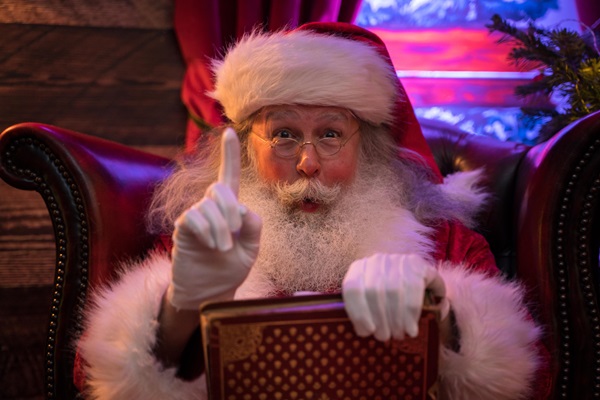 Father Christmas Grotto at St. Pancras International
17th November - 23rd December 2023
Find out more