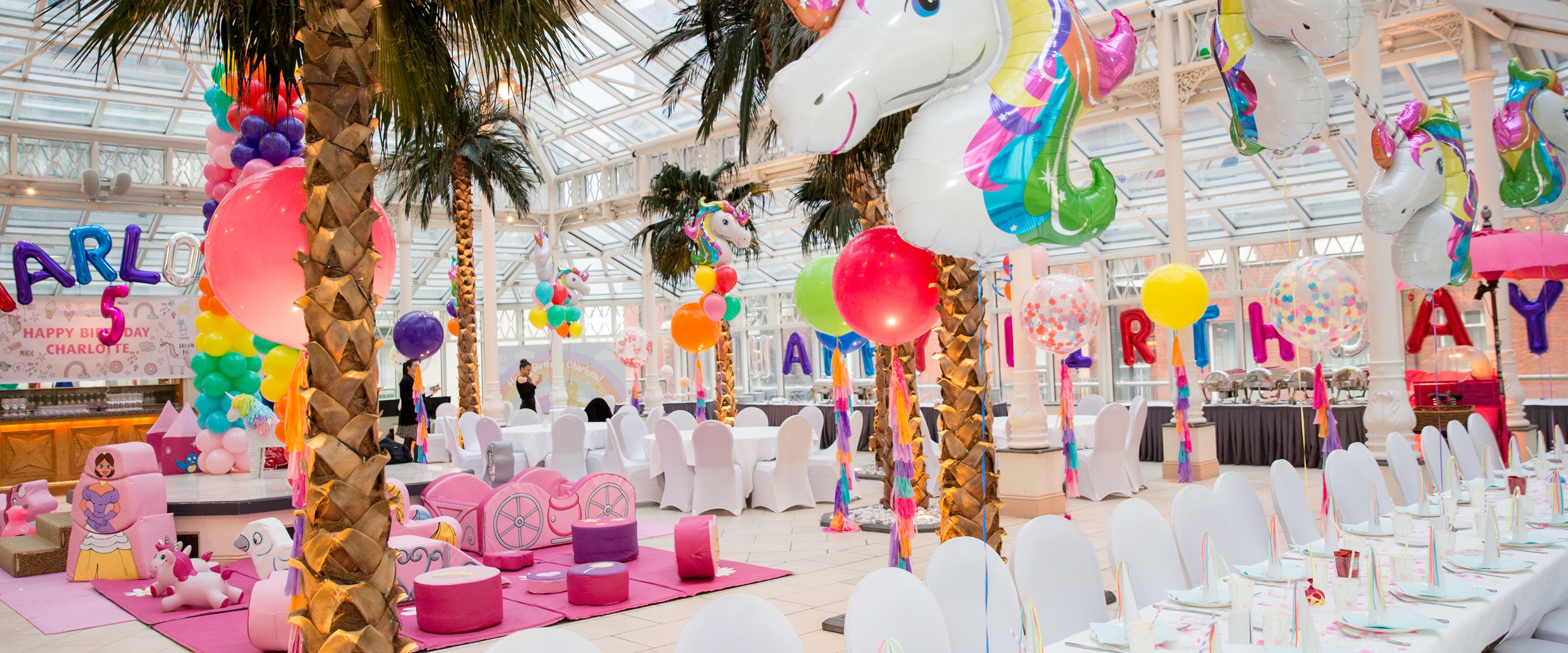 Bespoke Parties for Children
Mind-blowing parties from design to fruition.
We aren't just experts in entertainment, we are also total pros in making the party look completely incredible too.
We love to create immersive experiences from start to finish by presenting exciting and original ideas all based on your chosen theme.
Along with entertainment, we can also help with decorations, party food, cakes & sweets, balloons, party bags and invitations. However off the wall your ideas, anything is possible!
We aim for every party we create to be unique and tailored to you. All you need to do is let us know your desired theme and an idea of what you'd like to spend. From there we'll get working on creating an epic party just for you that'll be the highlight of the year. Check out our Bespoke Events Booklet for more information on what we can offer and do for you!
At Sharky & George, we thrive on creating unforgettable, tailor-made children's parties that bring dreams to life. Whether it's a 'Super Mario' extravaganza complete with a custom Mario Kart racetrack or a thrilling London quest for adventurous 16-year-olds with helicopters, tracking devices, and lunch at Tower Bridge, we're ready to make it happen. Our flexibility knows no bounds!
Simply share your general idea with us, and we'll weave it into the ultimate kids party experience that's perfect for your child. We specialise in crafting bespoke, immersive themes. From entertainment to party games, decorations, catering, cake, and party bags, every detail will align with your chosen concept.
You'll have a dedicated party planner by your side throughout the entire process. They'll expertly guide you, answer any questions, and accommodate any last-minute requests. Together, we'll create a one-of-a-kind celebration that your child will cherish forever. Get ready to embark on an extraordinary adventure with Sharky & George!
Recent examples of bespoke parties