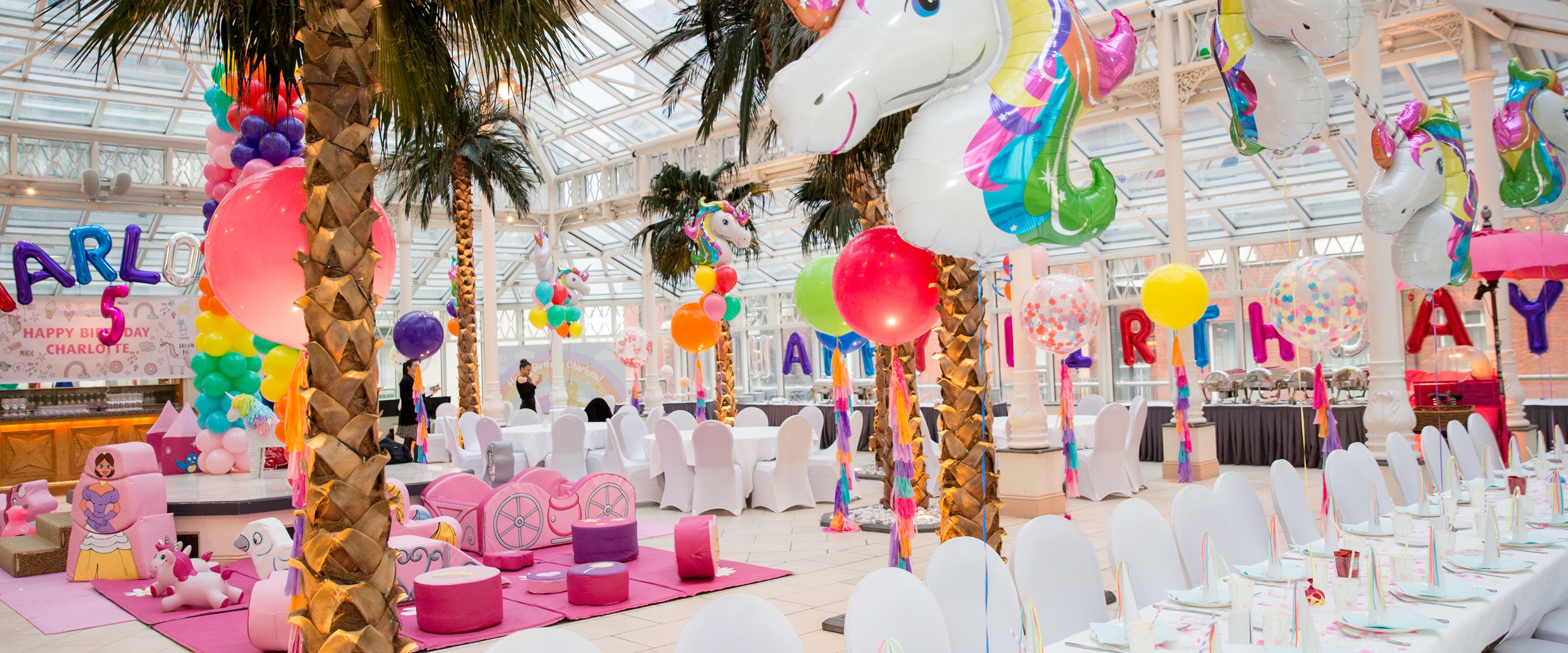 Mind-blowing parties from design to fruition.
We aren't just experts in entertainment, we are also total pros in making the party look completely incredible too.
We love to create immersive experiences from start to finish by presenting exciting and original ideas all based on your chosen theme.
Alongside the entertainment we can take of decorations, party food, cakes & sweets, balloons, party bags and invitations. However off the wall your ideas, anything is possible!
We aim for every party we create to be unique and tailored to you.
All you need to do is let us know your desired theme and an idea of what you'd like to spend.
From there we'll get working on creating an epic party just for you that'll be the highlight of the year.
Check out our Bespoke Events Booklet below for more information on what we can offer and do for you!