How to Throw the Ultimate Children's Science Party!
We have curated a bunch of simple yet effective experiments that you can recreate at home and come up with some out-of-this-world ideas for catering. So don your lab coat, whack on the safety goggles and let's get stuck in with how to throw the perfect Science Party.
Volcano Explosions. Rocket Launching. Dry Ice Experiments. These are just some of the reasons that kids are going crazy for Science Themed Birthday Parties right now. At Sharky & George (S&G) we combine awesome explosive science tricks with classic fun & games. Take a look at our Top Five Science Experiments, Top Five Science Extras & Top Five Science Themed Food & Drink.
Top Five Children's Science Party Experiments
There are so many brilliant experiments to choose from, but we've narrowed it down to our top five children's science party experiments:
Slime Making
Film Canister Rocket Launching
Volcano Explosions
Sherbet Making
Water Rockets
Slime Making
Parents will inhale in fear at this very word. Yes, it can be messy. Yes, it's likely to end up on the bottom of your shoe once your child has finished playing with it. BUT, there's a reason that children continue to woop in joy at the word 'slime', because oh boy is it fun. Luckily, I am something of a slime expert at S&G and I'm about to impart on you all my slime based wisdom.
Ingredients and kit needed:
Tablecloth
Bowl
Spoon
PVA glue
Bicarbonate of soda
Food colouring
Glitter
Activator
Shaving foam
Jar
Wet wipes
Blue roll
Follow these steps to create the perfect slime:
Step 1 - Clear your area of any valuable items that you want to protect from slime and lay down a wipeable tablecloth. Wear clothes you don't mind getting slime-y (although I can assure you it does come out in the wash).
Step 2 - Get your bowl & spoon at the ready. These ones from IKEA are the ones we use. The plastic is the best material for making sure you don't waste any slime, like you will with a paper one - and let's not risk your fave ceramic bowl breaking with enthusiastic stirring.
Step 3 - Fill the bowl with approx 75 ml of PVA glue. If you go up to 100 ml you'll get more slime, however it will take longer and it's more likely to spill out the bowl. These bottles from Amazon work a treat.
Step 4 - Add 1 tsp of bicarbonate of soda and stir. This helps the slime to firm up - more can be added later if your slime is too runny.
Step 5 - (The fun bit!) Add food colouring & glitter to make your slime look stunning. Will you go for a classic bogie coloured green? Or a unicorn poop pink? Give this a good stir in too.
Step 6 - The magic ingredient: activator. You can use eye contact-lense solution (ONLY if it contains boric acid, otherwise it won't work). However for ease, the Elmer's Glue Slime Magical Liquid is a tried & tested win. The key to adding this is to do so gradually. A squirt at a time and then a lot of mixing. Honestly, it will be a workout so be prepared. Often the reason that slime doesn't form is due to feeble stirring. Don't let this be you. This is also the reason that we suggest this activity for ages 7+ as younger children may find this step difficult.
Step 7 - Continue to add activator and mix. With a strong stir, this should take about 5 minutes. To give you an idea, 1 bottle of Magical Liquid makes 4-5 slime batches, so you do have to use a lot. Just gradually, or it will be a gross slimy mess.
Step 8 - OPTIONAL you can add a few squeezes of shaving foam to make fluffy slime. It's tempting to go crazy with this, but again just add a bit at a time before mess ensues (or before Dad's shaving foam stash disappears).
Step 9 - Hopefully by this time your slime is looking and feeling very much like slime. It should pull away from the sides of the bowl and hold its shape as you stir. If so, this is when you can take a big breath in and brace yourself to get it INTO YOUR HANDS! This is best done with a partner next to you, ready to squeeze in some extra activator as you go. You want to start kneading the slime fairly vigorously in your hands, so that it forms into a big blob that you'll eventually be able to play with.
TOP TIP: Slime can be cleaned up with slime! Once you've perfected your blob of slime, you can pick up all the little bits of slime trails in your bowl with it, so that technically there should be no mess left at all. NB: This doesn't work with fabric /clothes.
Step 10 - Get it into a jar! This is especially important as a Science Party activity. Not all of your guests may get to the 'into hands' stage of slime. But they can still have fun stirring and prodding it… just in the safety of their jar. These round jars from Hobbycraft are ideal. You can also add a Step 0.5 where the children decorate their jars with stickers, pipe cleaners & names - to prevent any slime-jar-confusion. They can take these home at the end of the party.
TOP TIP: Have some wet wipes & blue roll on hand for sticky slimy fingers.
Film Canister Rocket Launching
This is such a fun, yet gloriously simple activity that will excite & enthral your party guests.
You will need:
Plastic Film Canisters - can be bought cheaply on Amazon
Vitamin C tablets - just like these
A jug
A bucket filled with water
Find an outside space with a flat ground - a driveway or patio works well. Place half of a vitamin C tablet inside your canister, then pour water in roughly half full. QUICKLY shut the lid tight and give it a good shake. Place the canister top down onto the floor and watch the tablet react and ROCKET through the air!
At your party you can take it in turns for each child to have a go at this, or we like to do three or four at a time, where they compete for the highest flying rocket. Make sure that the lid is firmly shut, as this is the most common reason for the rockets not working and instead become a disappointing bubble on the floor..
Volcano Eruptions
Yes, it's as good as it sounds. Who doesn't like mixing liquid together and watching it explode?! Again, this can get quite messy, so it's best done outside. Ideally on a tablecloth or bin bag that you can scoop up at the end. Follow these steps for a fabulous eruption.
Ingredients and kit needed:
Tablecloth
Bin bag
Large Plastic Cup
Bicarbonate of soda
Food colouring
Washing up Liquid
Dry Ice
Glitter
Activator
Shaving foam
Jar
Wet wipes
Blue roll
Step 1 - Fill a large plastic cup half full with water.
Step 2 - Add 3 tsps of bicarbonate of soda and stir until it dissolves.
Step 3 - Add food colouring & glitter to make your volcano bright & colourful.
Step 4 - Add a good squirt of washing up liquid and stir it up.
Step 5 - OPTIONAL step, add a spoonful of Dry Ice to get your volcano literally smoking. We order ours from Chillisticks and it creates endless fun. As well as for volcanoes, it can be used in our Mocktail Making or simply dropped in water to the delight of children & adults alike.
Step 6 - This is the exciting bit. Pour in half a cup of vinegar quickly into your solution. Stand back and watch it bubble & erupt!
At a party, this could be done individually or in pairs/threes depending how many children there are. Take it in terms to come up to the 'podium' and test out your volcanoes. Alternatively, get them to create one massive one (just ratio the ingredients) and the birthday child can do the final pour!
You could make these into volcano shapes using card rolled into a cone shape - but we prefer to keep it simple in clear cups, so that you can see the liquid.
Sherbet Making
Another really simple yet effective (and delicious!) Science Party activity. Get ready for some sour faces as your guests create their own dippable sherbert to enjoy.
Ingredients and kit needed:
Jar
Stirrer
Measuring spoon
Icing sugar
Citric acid
Bicarbonate of soda
Food flavouring oil
Lollipop
Step 1 - Provide each child with a jar - the ones from we used for slime before work great which they can decorate with stickers & their name. Alternatively a bowl each will do just fine, if they don't want to take them home. They'll need a stirrer too - a lollipop stick or a spoon will do the trick.
Step 2 - Using a measuring spoon, add 2 tsps of icing sugar.
Step 3 - Add 1 tsp of citric acid. You can buy this in a big jar from Amazon.
Step 4 - Add ½ tsp of bicarbonate of soda.
Step 5 - Stir it all up! Make sure it's really stirred together so that you don't just taste the sweet or the sour. Then dip a finger in and have a little taste. You can decide if you want to add more citric acid (to make it more sour) or more icing sugar (to make it sweeter). Everyone will have their own preference. Just make sure you add a little at a time, so it doesn't become overpowering!
Step 6 - OPTIONAL you can add a TINY drop of food flavouring oil to your sherbet. You really only need the tiniest amount, but it can add some great flavour. We use this set from Amazon.
Step 7 - Taste time! Give each child a lollipop to dip into their sherbet. They can either take these home with them as a party favour, or dig in right there & then. Let's face it - the latter is much more likely!
Water Rockets
A Sharky & George favourite in the Summer! It does need plenty of space and ideally be far away from buildings and trees to avoid losing rockets.
You can buy a Water Rokit kit just like this one. All you'll then need is a bicycle pump and a plastic bottle. An empty coke bottle is the ideal shape or if you want a bigger one this shape works best.
You attach the cap & fins to the bottle, then fill it about halfway with water. Slot in the yellow tube and attach the other end to the bicycle pump - lock it in. Balance your bottle on the ground, using the metal stand if you want. Then get pumping. Pump hard so that the water bubbles up and will eventually BURST into the sky! They really do go FAR.
Get all the children racing to catch the rocket - and whoever brings it back has the next go. Assuming you don't lose any rockets, this can honestly last for hours of endless fun.
Our Top Science Party Extras to blow everyone away!
So now you've got five mega experiments to entertain your guests with, what about the extra special add-ons to take your party to the next level? At Sharky & George we love to create magical immersive experiences that really bring the wow factor. Take a look at our top four suggestions:
Visit from a Mad Scientist
Yes, this could be a willing Dad in a wig. Although your guests might start to see through his facade if he starts struggling with his slime recipe. Alternatively we have a number of wicked Mad Scientist Performers on our books, who can interweave experiments with an interactive show for your guests. Think flash paper, bubbling potions, dry ice magic and plenty of jaw dropping moments. Get in touch for a quote today.
Bubbleologist
Now if you haven't heard of this before, then get on YouTube RIGHT NOW because it is really, really cool. From giant bubbles to tiny bubbles, smoking bubbles to fire bubbles, bubble sculptures to the birthday child literally INSIDE a bubble. Who knew there was so much you could do with bubbles?! Again, we have some incredible Bubbleologists that we work with that can perform at your event. The most spectacular finish to any Science Party going.
Outer Space Theming
If your child is not only a science fan, but a bit of space fanatic, then this could be the way to go. We have planned many Space themed parties in the past, combining them with Science activities for a really out-of-this-world experience. Take your guests on a journey, as they arrive in the Training Area, where they put on their individually named space suit and collect a jet pack & space helmet. Next, to the Laboratory where they'll prove their scientific abilities in various games & challenges. Finally to the flight deck, where we'll launch our rockets and embark on a journey to space (perhaps with a star studded dance floor and epic smoke machine?!) Hopefully this has got your mind racing with ideas, but if you'd prefer to leave it to us - then get in touch and we'll Plan-et for you (ba boom shh).
Harry Potter Potions Masterclass
It may have been going since 1997 (that may make you feel a little old) but Harry Potter continues to be a favourite theme for parties. And there is SO much you can do with Science & Harry Potter. Welcome your guests to a Potions Class like no other - with individual cauldrons to whip up slime or mocktails, a Snape-like Potions Master to lead a fast-paced Potter Quiz with gruesome forfeits and a decadent Potions table filled with jars of unicorn blood, polyjuice potion and felix felicis. We can take care of all the theming - decorations, catering, balloon structures - as well as all the games & entertainment run by our fantastic Sharky & George party team. Take a look at our Magical Worlds Event we ran in Berkshire for inspiration.
Top Five Children's Science Party Themed Food & Drink
The catering is naturally a big part of any party - so why not continue with the Science theme? Here are some of our favourite ideas for food & drink.
1. Mocktail Making
This always goes down brilliantly with older children and can be a party activity as well as an awesome drinks option. You'll need:
Vessels e.g. cocktail glasses (for a classier affair), plastic cups (a little more child-proof) or go fully-science with conical lab glassware
Cocktail shaker (optional)
Ice cubes
A selection of juices e.g. orange, pineapple, cranberry
Soft drinks e.g. lemonade, soda,
Syrups e.g. grenadine, chocolate syrup
Cut up fruit e.g. strawberries, limes, raspberries
Garnish e.g. mint,
Treaty toppings e.g. whipped cream, sweeties, sprinkles
Food colouring
You can either print out some mocktail recipe cards for guests to follow, or let them go for their own crazy experiments! You can make it competitive with a challenge to create the most delicious mocktail with prizes awarded to the best one. Food colouring is a great way to get the mocktails looking like a real laboratory experiment, whilst still tasting (hopefully!) delicious.
2. Volcano Shaped Birthday Cake
There are all sorts of cakes that you could craft to fit with the theme - from Solar Systems masterpieces to periodic table biscuit stacks to a mini replica of a lab-coated birthday child made of fondant. My favourite has to be a Volcano Cake. A base made of indulgent chocolate, with a lava waterfall made of red & orange buttercream and sweets cascading down. The pièce de résistance? Some dry ice hidden in the centre so that your volcano is ACTUALLY smoking. If this sounds beyond your Colin the Caterpillar capabilities, then get in touch and we'll provide a bespoke quote from our excellent bakers.
3. Molecule Fruit Sticks
It's always a battle to get children to eat healthy food at a party, so why not make it more engaging by creating a molecule tower of fruit sticks? Link up small pieces of fruit, like strawberries, grapes, blueberries, chunks of pineapple & melon, with cocktail sticks to make some epic molecule structures. Include marshmallows too as an ideal & tasty linking device.
4. Sweets in test tubes
Buy some test tubes & test tube holders, like these from Amazon. They can be filled with pick n mix sweeties for guests to help themselves to - or have one for each child that they can enjoy at the party or take home as a party favour. Super simple, super effective, super yummy.
5. Iced Science Biscuits
Biscuits are a party favourite, and there are so many different designs that you can choose to link to the Science Party theme. Whether it's biscuits shaped & iced like test tubes & conical glasses, or the whole periodic table in biscuit form. We work with some wonderful bespoke biscuit creators that can make all your biscuit dreams come true. Alternatively include this as an activity at your party, providing icing tubes & decorations for the children to decorate their biscuits. Who will get points for the most creative design?
Sharky & George: Children's Science Party Planners
So there you have it. Our Top Fives for throwing an incredible Science Party. Hopefully you now feel in your element (pun intended). However if you've got to the end of that and thought - goodness that sounds like a lot of effort and a lot of mess - FEAR NOT! Because we can send a team of Party Experts to you to run it all hassle free and they'll clear up after themselves. We can provide just the entertainment or the whole shebang. Fill out an enquiry form here.
If you're still in two minds, take a look at some recent feedback from a Science Party thrown by our Bristol team in September:
"I just wanted to say a huge thank you to Josie and Ollie for such a brilliant science party yesterday. Rory absolutely loved it as did all the children. Getting through all the experiments, whilst remaining calm, bubbly and fun with so many noisy boys and keeping lots of fun games in the mix too was an incredible feat! Thank you so much."
Posted on: 4 October 2023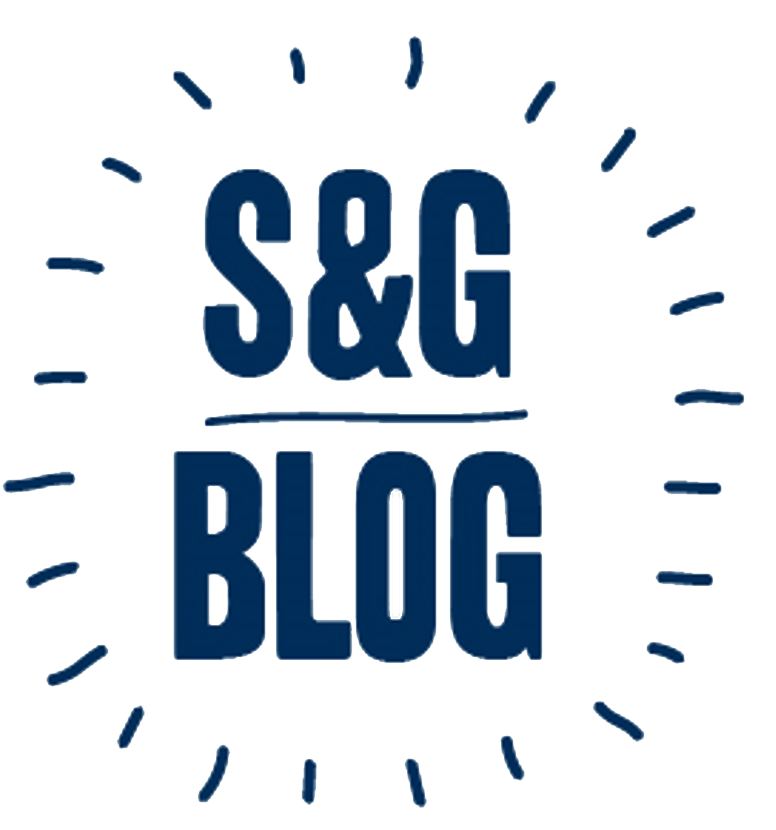 Sign up now to stay up to date with the latest news, events and goings-on at S&G HQ.
By entering your email address you agree to receiving party ideas by email, in accordance with Sharky & George Privacy Policy