Children's Football Themed Birthday Party Ideas
The definitive low-down from Sharky & George Managing Director Ferg on how to put on the best football or sports party.
If, like me when I was younger, your children are mad about football or sport, then a football or sports party is a great route to go down for a birthday party to remember. It's one of my favourite parties that we do here at Sharky & George and is fantastic fun from start to finish and perfect for any budding Mbappes or Haalands.
Venue for a Football Party
For a football party or a sports party of any kind, you need a good space. It's not very easy to do a sports party in a private room at a restaurant or in a front room.
A specialist sports pitch or multi-purpose sports hall is brilliant as it gives ample room for lots of running around and often has much of the equipment there already like football goals and netball posts.
We do a number of football parties at 5-a-side pitches which are not always the most glamorous of venues but are designed for sport and have everything there ready to go.
A good park space, large garden or communal garden square is always great as long as you can get the relevant permissions.
Football Party Kit
When doing a sports party, it's vitally important to have all the correct equipment.
The most important thing is that you need multiple balls for the games - one football or one rugby ball is not going to cut the mustard.
Here's an example list of what Sharky & George would bring to a football party:
Example Football Party Kit
Footballs (at least 6)
Pump and correct inflation adapter
Goals x 2
Cones x 30
Agility ladders
Dodgeballs
Team bibs
Whistle
Megaphone
Slalom poles
Extras
Water bomb catapult and water bombs
Tug of war rope
Music speaker
Parachute
Rocket balloons
Football Party Games
With football and sports parties, inevitably, not everyone who comes to the party will be a huge fan of the chosen sport so it's important to ensure that those children feel welcome and included. We do that by mixing up the warm-up games so that it's not solely focussed on one sport and we play games that aren't too technical so that it's not only the more sporty children that enjoy it.
That said, if everyone is crazy about the chosen sport, then don't worry about mixing it up too much!
As always, we always recommend two team-members or hosts to run a sports party, one to explain the games and run the show and the other to be the hype man/woman as well as to help lay out the various kit and equipment whilst the leader explains the games.
Here are some sporty and football games that work well:
Ice breaker games & Intro
Team names, team chants, team celebrations

E.g. create your own team-name by recounting what you had last night for dinner followed by your favourite team suffix - e.g. Chicken Nuggets Albion
Like any football team, it's important to get the chants and celebrations right so that you can adequately support your team and celebrate your goals.

Multiball Gauntlet (can be adapted for any sport)

The children have to run from one side to the other without being hit by the incoming balls which are being fired in from either side by the party hosts - some along the ground and some at waist height so the children have to dodge out the way. If the children are struck by the ball, then they join the firers from the sidelines. It's useful to have lots of balls for this one.

Dribbling Obstacle Course Relay

Create a dribbling obstacle course using cones, agility ladders and slalom poles for the children to navigate through

Dodgeball

Dodgeball is a fantastic game and I've yet to meet any child or adult who doesn't enjoy it. It's a great training game for any sports party and uses lots of skills including speed, agility and hand eye coordination!

1 on 1s - Striker vs Keeper

Dribble the ball from the half-way line and take on the keeper one on one. If you score a goal you stay in the game but if you miss, you are out.

Penalty shoot-out

Regular
Wrong foot
Dizzy
Blindfolded

Crossbar Challenge (better for children over 8)

Hit the cross-bar from a set distance. If the children are unable to kick the ball that far, then throw the ball up so they can volley it on or so they can head it into the crossbar.

Skillz-Off

Gather all the children and create a circle. Then play some pumping music for a head-to-head skillz-off. Each contestant has to come in the middle and face off against the player from the other team. They show off their skills as best they can and the party hosts judge which team is the winner. If the children are unable to do many skills, then they can do silly dance moves and pick the ball up to make it easier.

BUMS (good for lower number parties)

Spread into a circle and do keepy uppies as a team with one bounce in between. If you mess up you get a letter, first person to receive all four letters has to do a forfeit. Maximum of 12 children in each BUMS circle.

Football Number Game

The teams are lined up on the sideline in two teams and each player is given a number. The ball is in the centre spot on the pitch. Numbers are shouted out by S&G and the numbers run on to the pitch, the first team to score wins a goal for their team. Best of 3,5,7 works.

Paraball

Divide the group into two teams and get everyone around the parachute holding and throw the ball into the middle of the parachute. The idea of this game is to shake the parachute so the ball goes off the opposition's side.

Ankle Breaker

Swing the rope at ankle height round in a circle and everyone has to jump over it without being hit by the rope. The last one standing wins!

The Match

Everyone is most excited about playing a proper match at a party. Whether it be 5-a-side in football, rugby tag, a netball game or a kwik cricket match. The children will be most looking forward to this so this is a must for any party.

Water Bombs

Catapulting water bombs always goes down a treat and is a winner at sports parties.
As usual, we suggest stopping half way through the party for the birthday tea and to sing happy birthday.
Football Party Extras
There are a number of party extras that are brilliant to include to pizazzify your party including:
Football Party bags
Sporty table decorations
Balloon displays
Sporty birthday cakes
Sporty birthday backdrops & sweety tables
Professional freestyler performance - to add a wow factor!
Sharky & George: Football Themed Party Planners
Since 2007, Sharky and George have been running luxury parties and events in London and around the world. So far we've organised over 30,000 events and entertained almost 1,000,000 people! We hope that by sharing some of our experience and creative ideas on football parties, you will be able to put on something really special for your child.
Here at Sharky & George, we know how to throw a first-class children's football party! We would love to help out planning your child's perfect party, read more about our children's football parties or get in touch and we'll take care of it.
Posted on: 13 September 2023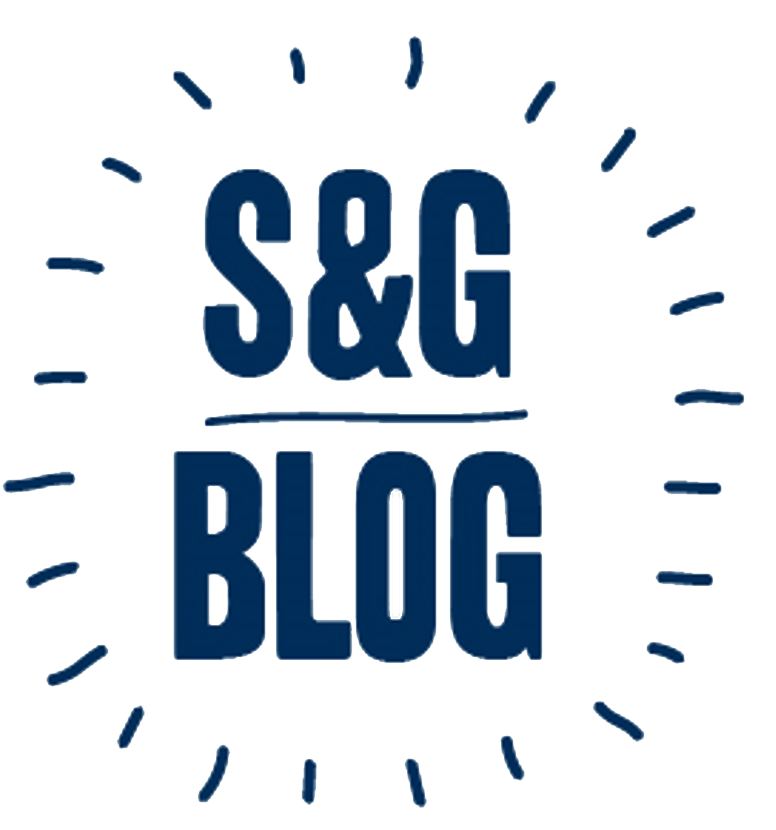 Sign up now to stay up to date with the latest news, events and goings-on at S&G HQ.
By entering your email address you agree to receiving party ideas by email, in accordance with Sharky & George Privacy Policy