Why would you want to work for Sharky & George? (P.s… we're hiring)
Job interviews are a bit rubbish aren't they?
That anxious moment of not arriving too early for the interview that shows you're too keen but being early enough to show you're the best person for the job, those awkward moments of silence when you meet and the interviewee asks if you'd like them to take your jacket or those random things that you talk about that you wouldn't even say to your best friend.
Brewdog have got it right. They offer you a beer or a glass of bourbon to break the ice on the first interview. For us we jump into the ball pit or climb up into the office tree house.
In fact, it's not uncommon to find us doing meetings in George's little inflatable boat on the Thames, the perfect place to see if we have the right 'synergy'… (In fact that's another headache of ours… corporate buzzwords. Whoever thought of corporate buzzwords would automatically get the sack at S&G!)
Either way, apart from us having a rather relaxed interview process, we like to think our little events company as a tight family. That slightly qwerky, but seriously cool family that you always looked up to when you were growing up.
We don't want to use another buzzword (one of those is quite enough for this blog), but we do like to avoid 'business as usual' at all costs!
The team on World Book Day this year!
Starting with our office space. Yes we have a slide, a ball pit, a sweets cupboard and a tree house — but we think the best thing about the office is the fancy dress rail.
We barely ever use fancy dress at our parties, but it's not uncommon for someone to do a spontaneous afternoon dress up into a gorilla suit or wizard outfit just to lighten up the afternoon of work. After all our take on work is like our company motto "find the fun in everything we do".
Then you have the staff socials. Whether it's early morning climbing at the local climbing wall, post-work acrobatics (like last Wednesday) or just a short office jog after a busy day — we believe that being active is the secret to productivity and a stress free work environment. But it's not all about health and fitness — our legendary summer staff blowout this year did include a game of rounders and volleyball but crucially a 'healthy' amount of prosecco and a very fun karaoke bar! ??
The Family. It's no lie, that it's our staff that are the real success to our company. From the 200+ team members who throw our parties all over London, the West of England and around world, to our core office team who plan the events and logistics to make our hundreds of children's parties and events each quarter actually happen.
We may have a relaxed nature about our work, but the dedication, creativity, attention to detail and immense ability to pull of amazing events under high pressure by our team is second to none. And fortunately, we're looking for someone with all the traits from above, ideally with an events background, to join our team as the new Core Business Events Planner!
The Team
We are looking for someone BRILLIANT to join our team as soon as possible.
Below is a little description of the role and the tasks we're looking for someone to do on a full time basis.
If you're interested in applying then simply write a short cover letter on why you think you're perfect for the job, attach a CV and answer what your favourite emoji is and why!
Send this directly to george@sharkyandgeorge.co.uk — and be as quick as possible as the deadline is fast approaching.
Core Business Events Planner:
Role
Full-time position based under our treehouse in S&G HQ (SW6)
Regularly emailing and talking to parents, PAs and sometimes children (!) to plan and deliver the best parties we possibly can
Dealing with suppliers to provide cakes, food, venues, balloons etc.
Using creativity to assist in more complex bespoke party bookings
Working closely in a team of 4 event planners to ensure efficient running of all S&G events
Invoicing and taking payment from clients
Careful management of budgets and margins when working on bespoke parties
Characteristics we are looking for
Ability to deal with a high volume of information at once
A 'can do' attitude to everything that you approach, and a willingness to tackle any enquiry that comes through, however off the wall
Meticulously organised and forward planning mind
Logical thinker and reliable
Friendly, enthusiastic and easy to get on with
Good, confident and polite phone manner
Patient, flexible and quick thinking to act on short-notice challenging demands
Good IT and digital skills
Lots of positive energy and a good sense of fun
Experience
In an ideal world, we're looking for someone with events experience, but are flexible and keen to train someone who may be lacking in any essential areas to manage the task.
Detail
Full-time role, starting asap. Salary based on experience, with a company performance based bonus. Full private healthcare would also be included. You would also be joining a totally awesome team in an office made up of a treehouse, ball pit, slide and vast stash of sweets and chocolate!
How to apply: Email george@sharkyandgeorge.co.uk with a short cover letter explaining why you'd be perfect for the job, attach a CV and answer what your favourite emoji is and why!
We look forward to your applications and don't hesitate to share this post on social media if you think your network would be interested in the role!
Team Sharky & George x
Posted on: 16 August 2018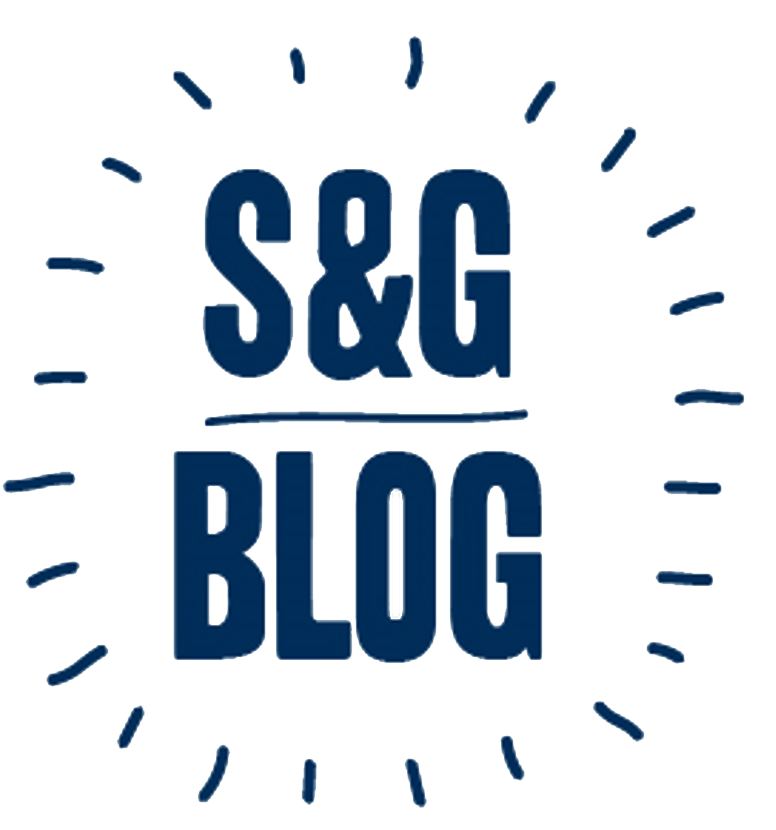 Sign up now to stay up to date with the latest news, events and goings-on at S&G HQ.
By entering your email address you agree to receiving party ideas by email, in accordance with Sharky & George Privacy Policy