Valentines Half-Term Games & Ideas
Valentines Day falls in half-term for quite a lot of us, which opens up an opportunity for some luvvy-duvvy fun for all the family!
If you're at home and feeling the love, get each person to make 10 small hearts using coloured paper or card, allocating a colour to each person in the family. Mix them all up, and then set up a 'hearty' treasure hunt around your house, garden, local park, hiding the hearts all over the place. Then everyone has to go out to find all 10 of their colour hearts (make sure you have some spares in your pocket in each colour in case any are lost.)
Cupid's cross-bow
As we all know, when someone falls in love with someone else, it's all down to Cupid and his arrows. Be careful with this, but see below for a a brilliant video to make your own mini bow and arrow and here's another youtube video for a cross-bow!
Heart Pencil Toppers
Heart Pencil Toppers Craft
Did you love to have fancy pencils as a kid?
I remember being sooo excited whenever I got a new pencil that had something fun and fancy on the tip. Have you ever thought about making your own pencil topper? Well here is an easy and quick tutorial to make these adorable heart pencil toppers.
These heart pencil toppers are such a fun and easy craft for the kids to do! And I KNOW your kids will love writing with these pencils. Especially for Valentine's Day! With Valentine's Day leading up, you're probably starting to think about Valentine's Day cards. Well, these would go perfectly with any card you're giving away. We actually have two different free printable Valentine's Day cards you can choose from. Just print them off and include them with these adorable pencils + pencil toppers! There are cute kid-themed cards and we also have vintage-inspired cards. Both are free to print from your home computer!
Here's What You'll Need to Make the Heart Pencil Toppers
Red, White, and Pink Pipe Cleaners

Valentine's Day Themed Pencils
Step 1 - Using 2 pipe cleaners, wrap the ends around the top of the pencil 2 times
Step 2 - Then loop around the other end and wrap it 2 times around the pencil. You should now have a pencil topper that looks like the following:
Step 3 - Finally, press down in the top centre to form the shape of a heart!
Handprint Valentine Card
Handprint Valentine Card
This card is easy to make and can be used for Mother's Day or a birthday card also! You can choose whatever colours you like and it's easy enough that kids can do most of this card by themselves! Making hearts is a good way to practice drawing shapes. And writing "love messages" inside the card will make this a keepsake to treasure for years!
Here are the supplies you'll need:
Purple cardstock(we used two colours)
Pink cardstock
Black Sharpie
Step 1 - Fold your paper over before tracing. Then you need to trace your handprint so that the pinky finger is close to the folded part of your paper. Then finish drawing the bottom of your handprint and cut it out.
Step 2 - When you cut out your handprint, it should look close to this.
Step 3 - Cut out 3 hearts that are equally sized. You can easily make a heart by folding over a piece of paper and drawing half of the heart.
Step 4 - Now glue your hearts together and then glue the whole piece into the inside of your handprint card.
Step 5 - Add some embellishments to the inside of the card – you can add heart stickers, rhinestones or simply cut out smaller hearts and glue those in!
Step 6 - Now write your messages inside! If the child is too young to write, they can tell you what messages they want to put inside the card. You can even write things that you love about the person you're giving it to. Or you can add a photo inside one of the hearts!
Lipstick Art DIY
Lipstick Art DIY
In the spirit of all things lovey-dovey, get inspired to make a fun piece of art for your bedroom… using lipstick! You'll love the simple visual statement that kiss prints can make. So pretty, feminine and personal.
Step 1 - These are all the lipsticks I used, a few of my favourites
Step 2 - First, cut a piece of white cardstock slightly larger than your frame or matte size. Go to town with lipstick + kisses! This step is slightly embarrassing, but also really fun.
Step 3 - Next, just frame your kiss print and personalize it with a note on the back. There you have it… instant, personal artwork for your bedroom!
DIY Date Idea Arrows
DIY Date Idea Arrows
If you're more crafty and less mushy when it comes to Valentine's Day, then be sure to check out these DIY Date Idea Arrows that are perfect for your special someone. Maybe it's the free chocolate and the pink and red colour combo everywhere, but I'm really into Valentine's DIYs this year. And I'm going to run with it while I can. Plus, we are secret romantics at heart! If you're more crafty and less mushy when it comes to this holiday, then these DIY Date Idea Arrows are just for you and your someone special. In case you happen to have skipped the crafty gene, you can still use the general concept of date night tags and put them on something else. They still make for a great addition to these date night gift basket ideas whether it's Valentine's Day or not. Just pair it with our DIY Valentine Arrow Cookie Picks, and you've got the sweetest gift for your significant other.
Materials and Tools Needed to Make DIY Date Idea Arrows
1/4 inch dowel rods – Length is dependent on how long your mailing tubes are.

Felt sheets – Colors of your choice

Tacky glue — Or any fabric craft glue

Scissors

Mailing tubes

Wrapping paper — Optional for wrapping around the tube.

Round hanging labels — We purchased labels from Martha Stewart's line at Staples.

Pen
How to Make DIY Date Idea Arrows
Step 1 – Cut out a triangle to use as a pattern for the tips of the "arrows". Cut out two triangles from each colour.
Step 2 – Place one triangle on a flat surface and cover with tacky glue making sure to get the edges.
Step 3 – Then, place a dowel rod just below halfway down the arrow.
Step 4 – Cover a second triangle with glue. Then place it over top, lining up the edges with the first, and press gently together. Repeat this for all of the dowel rods. (I only made three).
Step 5 – Once the glue has dried, you can trim up the edges of the triangles with scissors to give them a more finished look.
Step 6 – Once they're glued in place on both sides like before, cut a v-shape in the bottom edge of the felt and then cut sections along the edges of the rectangles to create a fringed look.
Step 7 – Once the arrows are done, write your date ideas (or even special messages) onto the labels and wrap them around the arrows with twine.
Step 8 – To decorate the mailer tube, I wrapped it in gold polka-dotted wrapping paper from Hobby Lobby.
Make a Valentin - e - oke Themed Music Video
To spice things up further in your home follow these rules:
Set the scene: 1 minute of music for everyone to prepare their strange or funny red item and show it to the camera for everyone to see.
Round 1: everyone sing along to a great love song together
Round 2: Host Hum-Dinger: the host will hum a well known love song and everyone has to try to guess what it is or what movie it's from.
Valentine's Day Games for Children That Will Keep Them Entertained
Love Hearts: Everyone gets their red card heart and we go round the room writing or drawing people we'd like to send love to.
Dress up dance master: 30 seconds of music for everyone to put on their big hats and sunglasses.
Then when the next music starts, you have to copy the moves of whoever is in the spotlight. Starts with the host and goes around the room.
Napkin Roses: With our napkins, we'll make a simple rose with a few easy rolling and folding steps.
Cupid Statues: When the music starts, everyone dance their socks off, when the music stops, everyone has to pose as a cupid statue
Posted on: 8 February 2023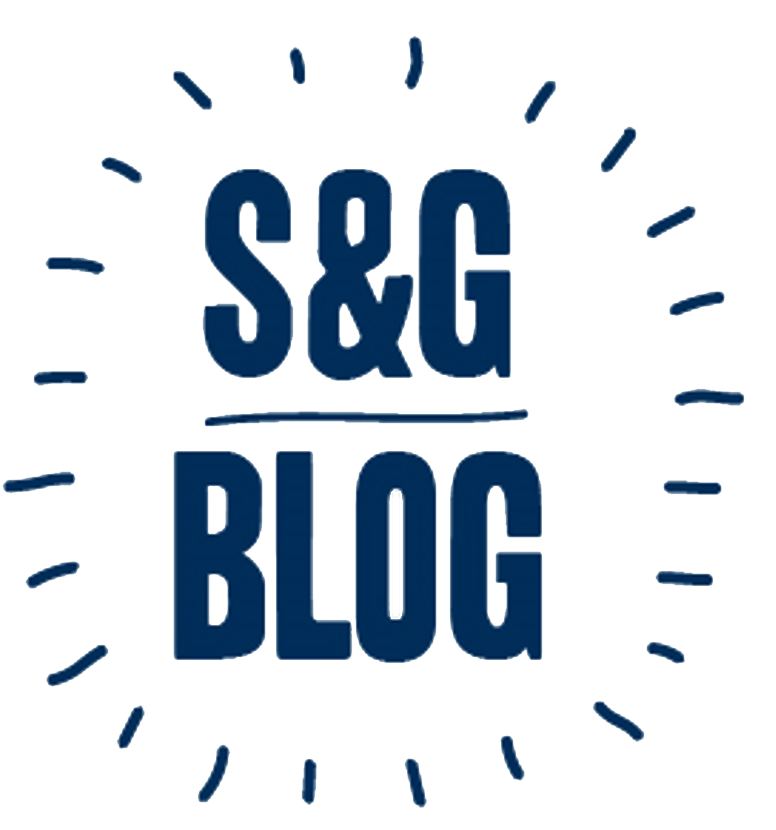 Sign up now to stay up to date with the latest news, events and goings-on at S&G HQ.
By entering your email address you agree to receiving party ideas by email, in accordance with Sharky & George Privacy Policy