How to Throw an Epic Super Mario Birthday Party
Get ready to level up your party game with a Super Mario birthday extravaganza! The blockbuster movie has smashed box office records, and now it's time to bring the fun to your celebration. From epic decorations featuring Mario and Luigi to recreating the iconic Mario Bros worlds, we've got you covered. Get the kids racing through obstacle courses, engaging in scavenger hunts, and battling it out Mario vs Donkey Kong style. Plus, there's crafting, delicious themed food, and awesome party favours like Super Mario medals and character keyrings. So, don't worry we're here to help you create the ultimate Super Mario experience. Let's-a-go!
So the Super Mario movie has hit the big screens and it's been proclaimed "the third biggest animated film ever" since crossing the $1 billion threshold at the global box office. That's a whole lot of money for a pair of plumbers. Naturally, it's unsurprising that Super Mario is the theme of choice for many parties this summer.
As an ex-Mario Kart Wii player myself, I similarly raced to the cinema (pun intended) and found myself humming Jack Black's rock ballad 'Peaches' for more days than I'd like to admit. Here at Sharky & George, we have already hosted a handful of Mario Bros themed parties, with more in the pipeline. We are therefore primed to provide some expert knowledge on how to throw an epic Super Mario birthday party for your child this summer.
Let us provide inspiration for impactful decorations, imaginative party games & crafts, themed catering and of course, party bags. So don your moustache & dungarees, and let's get stuck in.
Super Mario Themed Decorations
An easy way to kick off your theming is to go for a branded tableware set. Fortunately, Amazon, Etsy and Party Delights have a bunch to choose from. Mario & Luigi's joyful faces on plates, cups, napkins and tablecloths will immediately set you on the right path. Alternatively, go more subtle with a black & white racetrack print and a primary colour scheme. Add some bunting and a photo backdrop to complete the look.
If you want to take your decorations to the next level, you could start thinking about ways to recreate the Mario Bros worlds… Throw down a Rainbow Road red carpet for guests to walk down or mushroom toadstool stools for the kids to perch upon. Create a panoramic set with fake grass, pyramids & castle turret walls with a blue sky backdrop. This party doesn't have to max out the budget either - you could get crafty with fluffy clouds hanging from the ceiling, using white lampshades, cushion filling and a glue gun. The effect is magical.
Now, of course, it wouldn't be a party without balloons. Weighted bunches in bright primary colours will really make the space POP. You could also add some extra foils of your child's favourite characters. If that happens to be Bowser, you could even have fun trying to pop it blindfolded piñata style, as part of a "defeat Bowser" game… (see below for game suggestions). Colourful balloon arches are another way to create a massive impact, especially over a cake table. You could even ask your supplier to create Piranha Plant balloon columns to flag that rainbow road carpet. Sharky & George have a comprehensive list of balloon suppliers across London and the South West. Get in touch to help us make all your balloon dreams come true!
If you're feeling overwhelmed by all of the things to remember, do not fear. We have a Party Planning Checklist for your perusal to tick off as you go. Sorted.
Super Mario Themed Party Games
Okay, so the space is looking mighty fine. Now what are the kids going to do? Here at Sharky & George our party team are experts in bringing the fun and getting everyone involved.
Here are just a few suggestions for games & activities to do at your Mario Bros Bash.
Obstacle Course: I mean it's a classic. Recreate the iconic Mario Bros assault course for guests to compete in races and time trials. You can buy/hire giant foam bricks to leap over, green play tunnels to crawl through and enlist the help of an older sibling to whack down pool noodles and chuck ball pit balls to add to the chaos. You could even turn cardboard boxes (you'll have enough of them after you've ordered all your tableware) into yellow question mark boxes to give "power-ups" or gold coins to collect as you race. Chuck a few banana peels down for good measure. If that feels like too much effort, then you could always hire an inflatable obstacle course - or get us to do it!
Scavenger Hunt: Get the children to compete in teams to find objects or complete challenges. For example - first to find a banana; create the best plumber advert; best lip sync to "Peaches"; find the fastest object with wheels… the list goes on.
Mario vs Donkey Kong Battles: Flashback to the iconic scene in the movie where Donkey Kong and Mario battle it out power-up style in a ginormous arena. Whilst I wouldn't advise trying to make the children fly through the air, you can certainly recreate this rivalry with one-on-one battles. For example - Whacker Wars (where two opponents balance on a rope and attempt to hit the other's bottom with a pool noodle) or Penny Jousting (two opponents try to knock the coin out of their opponents' hand whilst protecting their own). Or a good old-fashioned Tug of War… may the best team win!
Dance like a…: Some of our favourite Sharky and George games involve plenty of movin' and groovin'. Musical Statues, Magical Musical Mats and Disco Detective to name a few. Get the children dancing like racing cars or charging around like bullet bills. Bonus points for some Bowser breakdancing or a Peach hair flick.
Racing Cars: Recreate your very own Mario Kart race, complete with a podium (a kitchen step… or a willing Dad's back?!) and medals. There are a few different ways you could do this. (1) Hire Go Karts with an inflatable race track and let the Vs Races commence. (2) Buy some remote control cars - Argos even do a Mario version. (3) For younger children, Didicars are always a winner. (4) Go all out and make a trip to Manchester to try out the augmented reality Chaos Karts for the ultimate Mario Kart experience!
Super Mario Themed Crafts
It's always a great idea to break up the active games with some crafty activities, to allow a bit of a breather and let the children get creative. Here are my favourite Mario Krafts (see what I did there)...
Super Star Decorating: As fans of the franchise will know, if you pick up a Super Star in a Mario game you instantly become invincible. Get the children to make and design their own, either copying the iconic yellow with a pair of eyes or coming up with their own Super Star creation! Baker Ross sells these squeezy stars or ceramic stars - both work great.
Go Kart Making: Cardboard Go Kart Making to be specific. You might need to do a bit of prep for this one unless you're planning on having a rather long party. Follow these steps to make a couple of go-karts out of cardboard. At the party, the children can gather around to paint, colour, stick, and glitter… ready for some races! This one is probably better with fewer children to minimise the chances of the karts getting battered during creation.
Princess Peach Wands & Crowns: A lovely easy craft could be wand and crown decorating. Wooden Star Wands or these Star Wand Kits from Baker Ross would do the trick, alongside these delightful Gold Glitter Foam Crowns. Prepare a bunch of stickers, gems and pens for the children to make their creations dazzle.
Mario & Luigi Hat Decorating: "You think I know every human being with a moustache wearing an identical outfit with a hat with a letter of his first name on it?" What a line. Take inspiration from Mario & Luigi's iconic hats by ordering a bunch of caps in red & green - like these from Amazon. To make the initials, buy some self-adhesive white foam sheets. Get the children to cut out the initial of their name into the white and then simply stick it on! This activity is best for older children, or you could pre-do them for guests to take home.
Polaroid Pictures: You may well have asked all your guests to come in fancy dress. If so, the room will be popping with Yoshi onesies, Mario moustaches and pink Peach dresses. Set up a mini photo shoot with a Mario Bros backdrop and a Polaroid camera. Each guest takes a turn to strut their stuff, then decorates a mini frame that they can put their picture in to take home. Super fun activity and a lovely memento. Win-win.
Super Mario Themed Food & Drink
After all this fun, the children are going to need some sustenance! But the catering doesn't have to be boring. There are so many ways to make the food & drink fun and exciting, as well as staying on theme.
First, you'll want to decide whether you go for individual food boxes or a middle-of-the-table buffet. Food boxes have the benefit of ease, less mess and no children stretching their arms over each other to battle for the last pink wafer. Buffets are great for guests being able to take what they want and usually less waste at the end.
If you go for food boxes, check out these Super Plumber Bros Boxes and Yellow Mystery Boxes from Party Packs. Usually, a simple combo of sandwiches, cocktail sausages, carrot & cucumber sticks and a sweet treat goes down a dream. If you want to get more imaginative, why not include yellow iced Super Star biscuits? Or red & white toadstool cupcakes? Super Mario cake pops would be a very cool addition, as well as red, green & white stripy straws with moustaches attached!
Mario and Luigi are from an Italian family... therefore, you could definitely get away with providing pizza and still be sticking to the theme! Bananas & peaches are two more very easy food items that link in as well. Whilst we're on fruit, you could make a grape & strawberry stick to look like a Piranha Plant! Delicious AND hilarious.
Super Mario Themed Party Bag Ideas
Okay, deep breath, we're almost there. Last but not least, the party favours for guests to take home. It's always nice to leave the guests something special to take away - ideally not a whole bunch of single use plastic.
Here are some of our favourite party bag fillers for the Super Mario theme… mix and match to create your own combo of goodies! And remember you can always include a slice of birthday cake, a balloon and/or the craft creations the kids made during the party.
Once you've chosen your goodies, you need a bag to put them in. You could go for these personalised paper bags from Party Packs, or these block colour reusable fabric bags from Etsy. Alternatively, get in touch with Sharky and George and our bespoke party bag designer will create one just for you!
You should now be fully armed with everything you need to know to make this Super Mario Bros Bash a success - we hope you are indeed ready & raring to go to get this party rolling. If however, you're still feeling somewhat overwhelmed, then do not fear! Get in touch with the experts and we can do it all for you. With over 15 years of party experience and a passion for putting together immersive events, we would love to make this party a reality for you. In the words of Mario; "Let's a go!"
Luxury Children's Party Planners
Since 2007, Sharky and George have been running luxury parties and events in London and around the world. So far we've organised over 30,000 events and entertained almost 1,000,000 people! We hope that by sharing some of our experience and creative ideas on Super Mario parties, you will be able to put on something really special for your children.
Here at Sharky & George, we know how to throw a first-class children's party! We would love to help out planning your child's perfect party, read more about our children's parties or get in touch and we'll take care of it.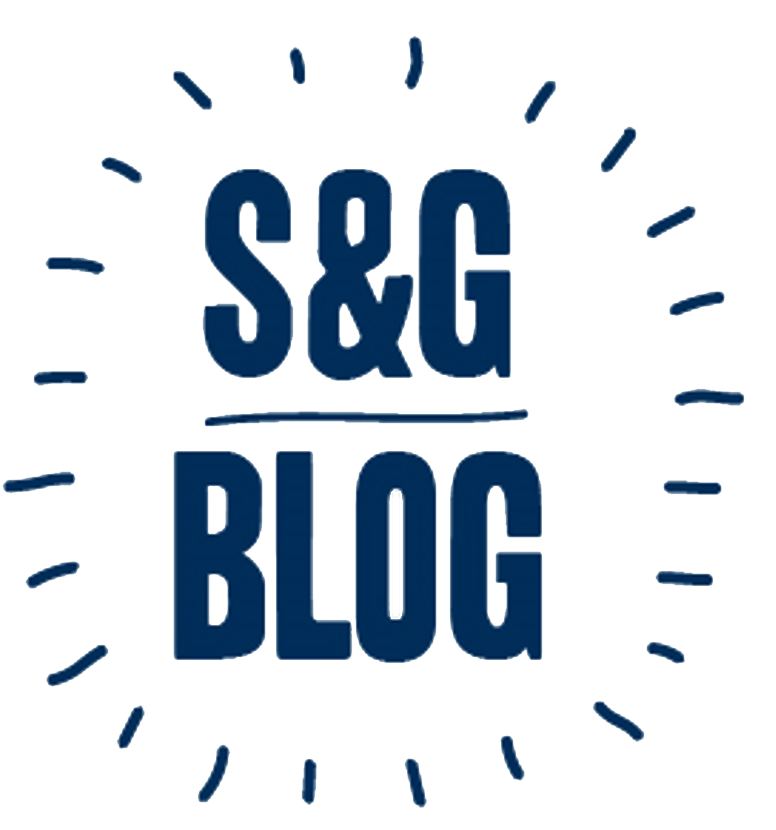 Sign up now to stay up to date with the latest news, events and goings-on at S&G HQ.
By entering your email address you agree to receiving party ideas by email, in accordance with Sharky & George Privacy Policy