The Ultimate Guide to Children's Birthday Party Invitations
The invitation sets the tone for the whole birthday party. Whether it's an elaborate die-cut music box, a sneaky recorded message on a dictaphone, a traditional card invitation with a map, a fantastic e-invite, or paying an in-person visit to all of your guests, the right invitation makes sure everyone knows how incredible the birthday party is going to be!
How do you create the perfect children's birthday party invitation?
Here are 5 fun and simple tips on how to think up and create the perfect children's birthday party invitation!
1) Search Pinterest for invitation inspiration!
Pinterest is a great place to find inspiration for your children's birthday party, whether it's an Alice in Wonderland themed birthday or a dinosaur-themed party. You can search by theme, colour, or type of party and be inspired by what others have created.
We love Pinterest at Sharky & George, it's our go-to platform to gain inspiration for our parties before we add our unique Sharky and George twist! (And this isn't even an ad!)
Pinterest is perfect if you need to look at examples of invitations as someone has most likely created a creative design idea which you can base your invitations on already. Just type your keywords into the search bar and start scrolling. Most posts have associated blogs and even free templates you can use.
2) Handwriting invitations makes things personal!
Handwritten invites are a great way to personalise your party and may even increase turnout. You can use the invite to give details about the party, such as what time and where it's being held, as well as any special instructions for guests.
If you take the time to handwrite your party invitations it will show the lucky recipient that you're really putting the effort into making this event truly special. Having your child sign the invitation off with their name and a little drawing can be a great way to keep the children feeling creative and helping out with their event.
3) Why not do good for the planet whilst being creative?
Little Difference is a site with a mission to plant a tree for every card sold, what a great idea!
All artwork on the cards is hand designed and drawn by Sophie Stevens, founder of Little Difference, you can even contact them to make completely bespoke card invitations for you.
Whilst E-invitations are also a sustainable way of reducing paper consumption, often these invitations don't have the same impact as receiving something through the post.
Yet if you really do want to do your bit for the environment, why not create a personalised video invitation or a series of messages with a creative spin?
Other eco-friendly ideas for party invites:
Use paper that is plastic free, either recycled and/or recyclable.
Use a non-toxic ink when printing your invitation.
Choose soy ink or water-based inks over petroleum-based inks, which are hard to recycle and can cause harm to the environment.
If you're sending out envelopes with your party invitations, consider using a biodegradable envelope - these will decompose faster than traditional envelopes.
4) Arts and crafts shops offer great materials
From Harry Potter themed invitation scrolls in a tube tied up with Hogwarts ribbon, to the classic glitter in an envelope trick, craft shops have all sorts of magical treasures, in all shapes and sizes! If you can't make it to your local shop try Hobbycraft online.
5) Forget the postman, hand deliver the invitations yourself — in character!
A great way to add a little extra fun to the party is by delivering your invites in character. You can create a character that fits the theme and personality of your child's party. Nothing plants the seed of excitement better than turning up on the doorstep of your future events guest, dressed up in fancy dress of the party theme! Yes, it's been known for Captain Hook to have knocked on the door in full pirate mode to deliver party invitations in the past!
How far in advance should children's party invites be sent out?
We'd recommend children's party invitations should be sent out 3-4 weeks before the party date. This gives parents enough time to plan and RSVP, and also allow you enough time to properly prepare for the party.
If the party is during a busy season such as the Christmas or Summer holidays, we'd recommend sending the invitations out even earlier.
We hope you found this article helpful in your search for the perfect children's birthday party invitation.
There are a million and one ways to make your party special, and although we believe this starts with creative and personal invitations, it really starts with good planning and finding a great theme. If you need help organising and putting on a children's birthday party — we'd love to chat.
Luxury Children's Party Planners
Since 2007, Sharky and George have been running luxury parties and events in London and around the world. So far we've organised over 30,000 events and entertained almost 1,000,000 people! We hope that by sharing some of our experience and creative ideas for children's birthday party invitations, you will be able to put on something really special for your child.
Here at Sharky & George, we know how to throw a first-class children's party! We would love to help out planning your child's perfect party, read more about our children's parties or get in touch and we'll take care of it.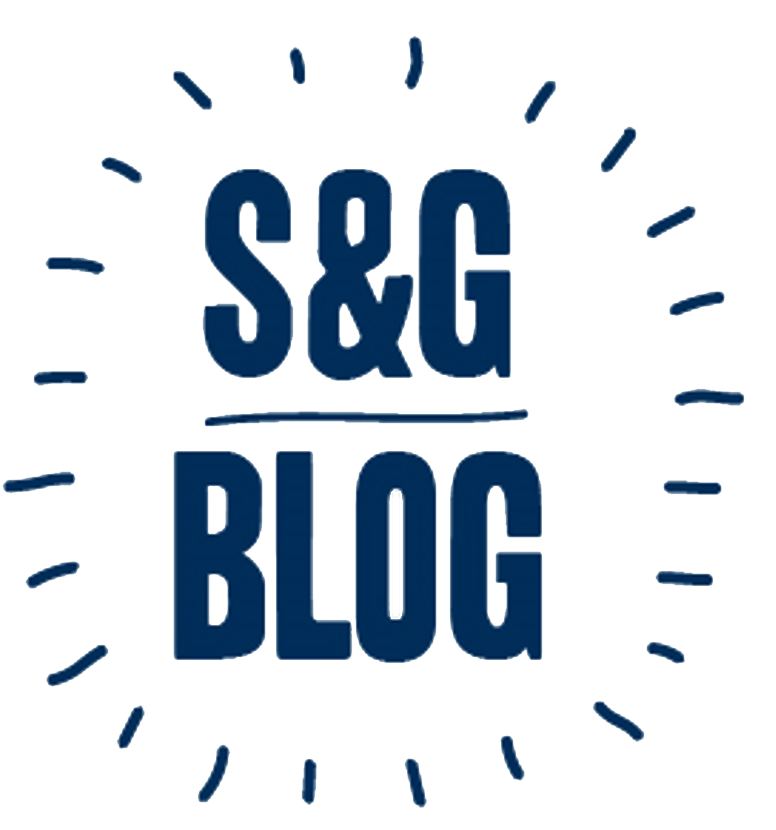 Sign up now to stay up to date with the latest news, events and goings-on at S&G HQ.
By entering your email address you agree to receiving party ideas by email, in accordance with Sharky & George Privacy Policy