What's your job title at Sharky & George?
I'm the Event Team Manager, I get to hang out with our dream team that rock S&G parties and events.
You're DJing one of our almighty Sharky & George Children's Discos, it comes to the last song before we have to draw the party to a close, the kids are going wild already throwing shapes left, right and centre.
You have one last song to blow the roof off to make it the BEST S&G mini-disco party ever, what is the song and why?
Easy, it has to be House Of Pain — 'Jump Around'. It's such a banging tune, plus it's the song they play in Mrs Doubtfire when he throws his son that hilariously chaotic party with the petting zoo, with the kids dancing on the tables and hanging from the chandeliers!
Hmmmm, I wonder if this gave Sharky and George some inspiration!
So Roo, what's the best part of working for S&G?
Finding and meeting new exciting, enthusiastic, engaging, fun and creative new members of the Sharky & George team!
If you could be any animal, what would it be and why?
Oooooh man! This is such a tough question, as everyone in the office knows I L.O.V.E animals! I think it would have to be the African elephant because they are highly social creatures that live in families lead by strong woman, and just generally freakin awesome! ??
Plus, I'd get to live in my favourite place on the planet — Africa. I'd basically be on a constant safari — the dream!
The Sharky & George HQ is a pretty lively place, what's your favourite thing about the office/team?
This one's easy… it 100% has to be the treehouse!
It's the bomb-digity and super cosy. My favourite thing about the HQ team is that we're all a bunch of big kids with bonkers ideas and love playing pranks, especially George! (He once strapped Fi to her chair with sticky tape on my first week of work and you'll often find people having a random fancy dress outfit change at lunch!)
What was your favourite toy growing up?
It's not really a toy, but the dressing up box had to be my favourite thing when I was young, it still is!
Roo's Favorite Things
I love fancy dress and hosting parties with a theme that everyone goes nuts about. In the past I've had an Ab fab party, saints and sinners party (I went as the Vicar of Dibley as pictured above!), a nativity themed party, a hedonistic hippies party and a wig party (to name a few!)
If you could swap places with somebody in the world for 24 hours, who would it be and why?
The living legend that is Sir David Attenborough. Imagine having his brain for the day! I would relive all his incredible memories, because boy oh boy, he has lived a life!
Have you got any secret talents?
I'm a farmers daughter so driving a tractor and lambing a sheep are my human superpowers! Go follow my Instagram @agrooculture if you're interested ??
If you could go back in time and revisit a party what would it be and why?
My parents knew how to throw the ultimate camping party when we were younger. My dad made us life size houses out of straw bales that we slept in, tired out after playing hours of the legendary games; 'Kick the Can', 'Capture the Flag' and 'German Spotlight'. I'd time travel back to those days any day!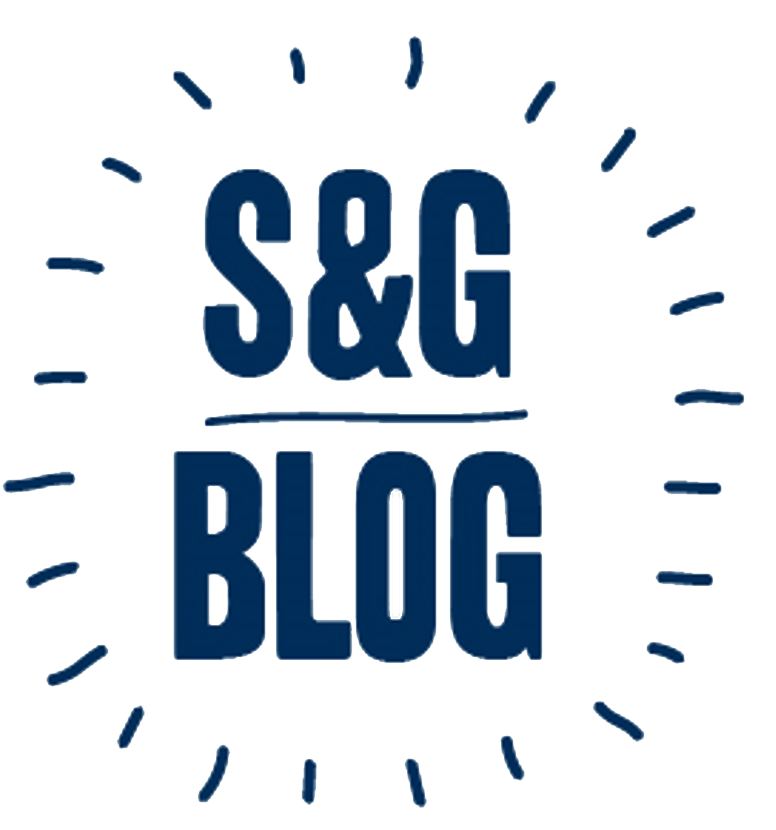 Sign up now to stay up to date with the latest news, events and goings-on at S&G HQ.
By entering your email address you agree to receiving party ideas by email, in accordance with Sharky & George Privacy Policy