Summer Holiday Ideas in London
Schools out, but fear not! Here at Sharky & George, we have 15 years of the very best entertainment for children in London, so you know we've got you covered. With its beautiful parks, mind-blowing museums, royal history, spectacular shows, and fantastic food scene - it's hard to fault the amazing options London can offer during the school holidays. Read ahead as we give you all the information you need to enjoy Sharky & George's top recommendations for families during the school holiday.
Lesser-Known Attractions in London for Families During School Holidays
London has countless fantastic attractions to offer, from historical buildings and famous landmarks to world-renowned museums. From the wonders of the London Aquarium and the wacky Horniman Museum to the terrors of the London Dungeons, there's something for every child, whatever their interests.
One of our favourite lesser-known (and completely free) museums is the eerie London Mithraeum in Bank - little-known Roman ruins, right in the centre of the city! As well as exploring the mysteries of this underground ancient temple, this school holiday be sure not to miss their free Roman London Family Quest where you can explore Roman Londinium on this fun, interactive family day. Check it out and reserve your free spot.
Holborn is a hub of free attractions to take the whole family to, with a range of hidden gems in the area. For artists in the making, the Cartoon Museum is a great place to take kids and let their creativity soar. Here you can explore their incredible collection of cartoons, from Manga to old issues of the Beano, as well as practice some of your drawing skills! They have a range of workshops running for kids throughout the summer holidays.
Any history boffin should visit the Petrie Museum at UCL, which is filled with incredible ancient Egyptian artefacts without the crowds of larger museums.
The Sir John Soane Museum is another treasure trove of artefacts, including it's very own mummy sarcophagus, all displayed in the home of the historic collector by Lincoln's Inn Fields.
You may have already visited some of the most famous and impressive historic buildings, the Natural History Museum and the British Museum, but why not explore these with Sharky & George, where your children can solve cryptic clues and puzzles as they explore the iconic London museums? You can book this unique way to visit these attractions here.
Child-friendly outdoor activities in London
Running around and enjoying the fresh air is absolutely essential to making the most out of the school holidays, especially now the sun is out, and London is certainly not short of beautiful parks and open spaces. Renting pedal boats in Hyde Park, exploring the wooded wonders of Hampstead Heath, and visiting London Zoo in Regents Park are all great options to visit as a family. Kew Gardens is another fantastic space in South West London, with 500 acres of natural beauty for the whole family, as well as an epic creepy-crawly themed playground.
For those still craving an escape from bustling London streets there is no need to travel far, we recommend grabbing some wellies and going to feed some of the fluffy farmyard friends at one of the wonderful city farms in Kentish Town, Hackney, Vauxhall and Spitalfields.
There are so many ways to enjoy these spaces now that summer has finally hit, with some Sharky & George favourites including sports day-style races, scavenger hunts, kite decorating and flying, water balloon battles, teddy bear picnics, and even Bear Grylls-style wilderness survival training. Outdoors, the sky really is the limit!
Walking along Regent's Canal is a great way to see lots of the city on foot, or even on a kayak or canoe if they fancy, which can be booked with The Pirate Castle in Camden. If you're a fan of even larger waters, book yourself on Horrible Histories Terrible Thames boat tour to see central London whilst diving into the weirdest and nastiest stories in the capital's history!
Interested in making the most of the outdoors in London with one of our London Adventures? Read more here.
Events, shows and special events in London during summer holidays
For anyone still buzzing from the coronation, a must-see whilst in London over the summer holidays is watching the changing of the guards at Buckingham Palace! You can catch this daily all of June and July (and on Mondays, Wednesdays, Fridays and Sundays the rest of the year). For any troublemakers: can you break the palace guards' concentration with some silly faces?!
Another item for your London bucket list is to see some of the huge range of live shows and performances that run every night. The West End is home to many of these, including family favourites such as The Lion King, Matilda, and Frozen; but if you're looking for something more historic, Shakespeare's Globe Theatre hosts countless family performances and storytelling sessions all year long.
There are tonnes of shows on in more local theatres as well, in fact when our fabulously creative party team aren't boogying away at a Sharky & George event, you can find lots of them performing in their own amazing shows! Check them out and show your support here.
If you happen to be in the capital for the late August bank holiday, you will be lucky enough to be a part of the famous Notting Hill Carnival. Don't worry about going as a family - Sunday 27th August has been reserved as the children's day at the carnival, making it much more comfortable to visit for all ages. Dust off your dancing shoes, grab a vuvuzela and a can of silly string and hit the streets to celebrate Caribbean culture at the largest street party in Europe.
Child-friendly food and drink recommendations in London
Whether your children are fussy eaters or gourmands in the making, after a busy day of activities it's essential to refuel. Borough Market is a great place for children to sample different cuisines and pick up some fresh produce right on the Thames, and close to lots of fantastic things to do on the Southbank.
Close to the gorgeous viewpoint of Primrose Hill, Camden Market also has a brilliant range of yummy food and shopping options in the historic stomping ground of music legend Amy Winehouse. Children will love the mix of different cuisines and all the different sights and sounds of a bustling market.
For a traditional English treat slightly more special than some fish and chips, afternoon tea is a great way to eat around London, with child-friendly tea available at stunning cafes and hotels. The Ampersand Hotel in South Kensington offers a child-friendly Science themed afternoon tea or a Jurassic-themed afternoon tea, for those interested in dinosaurs.
Alternatively, with Sharky & George's Partner In Crime service, dining out anywhere with children can be made even more enjoyable, as one of our party team will join your family, keeping the children entertained with games and activities are specially chosen to suit your family.
Summer holiday camps
Summer holidays are a great time to get out and about in London and enjoy some fun and unique activities. If you're looking for something a bit different in the summer holiday or need some extra childcare, then why not book your child into a Sharky & George holiday camp?
We have been running holiday camps in London for 10 years now, so we consider ourselves absolute experts on making school holidays epic!
This summer holiday, we have curated an action-packed week of unique games and creative crafts at our venue in Fulham. Each day has its own unique and exciting theme, like our explosive science workshop day, featuring slime making, sherbert tasting and dry ice magic!
Some highlights in the summer holiday schedule include English summer staples Wimbledon Day and a Great British Bake Off, as well as days with activities and crafts inspired by your favourite films, from classics like Harry Potter and James Bonds to new blockbusters including The Little Mermaid and Elemental.
Take a look at the video below to see what fun you could be having in our holiday camp.
Book for a day, week or the whole summer here.
Summary:
As experts in all things fun, we hope this guide helps you make the most of your half term, either by visiting one of the museums, parks, attractions and events above, or by joining us for an exciting week at Holiday Camp. Whatever you get up to, we hope you are able to find the fun in everything, and we can't wait to see you soon!
Want to be keeping up with what we're doing over the May half-term? Follow us on Instagram for some behind-the-scenes here at HQ or subscribe to our newsletter on our homepage for regular updates.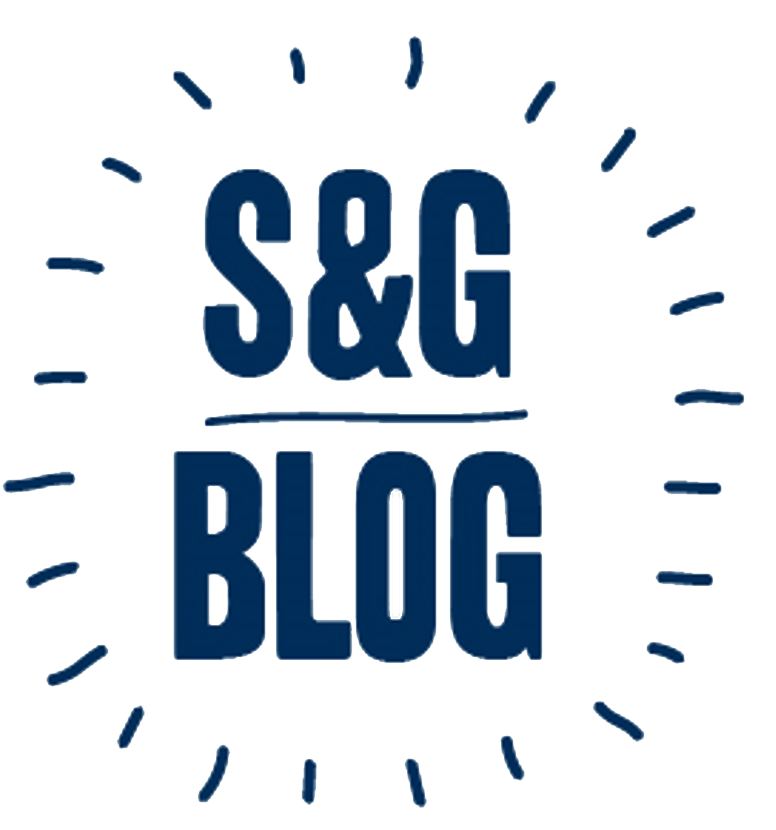 Sign up now to stay up to date with the latest news, events and goings-on at S&G HQ.
By entering your email address you agree to receiving party ideas by email, in accordance with Sharky & George Privacy Policy