Have You Sorted Your Side Hustle Yet?
We are a London and Bristol based immersive events company but our team have been known to also frequently travel the world. Read on to find out about the best part time job out there…
Have you ever:
been part of a spy quest on a private jet?
gone swimming with phosphorescent algae in the Maldives?
had a water fight with the Royal Family at Buckingham Palace?
completed a treasure hunt in a 2CV across France?
participated in an adventure race on the ski slopes?
visited No.10 Downing Street for a charity street party?
recreated a war film in a German castle with a bunch of adults?
had a giant indoor snowball fight in a bank?
lead a conga line in Lapland?
partied with the actual Studio 54 DJ?
What if I were to tell you that all of this could be possible under one job?
That's right, our legendary party team has experienced a vast range of epic adventures across the globe. We have thrown Sharky & George (S&G) parties in a whopping 31 countries (and counting!) including Morocco, Qatar, Dubai, US, Mexico, Bahamas, Saudi Arabia, Kenya, Antigua… so many more.
Not only do our events take place in extraordinary locations but there is always an element of immersive activity and mischievousness; from goat yoga to treasure hunts, laser quests to murder mysteries, we've done it all!
No matter the type of event or where it is, our ethos remains the same; we thrive in finding the fun in everything.
So what does the job actually entail?
Whether the party is for children or adults, as a member of the party team, you will be leading and facilitating the fun and games, essentially you will be at the centre of the good times…and getting paid for it.
Children's parties are at the heart of S&G, we are total experts in this field. The company started with two best mates (Charlie & George) co-leading games at their family's children's parties. We want to replicate this friendly rapport between leaders and deputies - this is the reason why there are at least two S&Gers working at every party. When you first start out, you'll always be with an experienced party team member who will lead the games and essentially you are their hype person to encourage all the children to participate!
What should you expect from a normal weekend of work at S&G?
We offer a range of parties for private clients; Classic, Mini-Olympics, Mini-Disco, Survival as well as mindblowing bespoke parties. On a weekend, you could be working at up to four parties across London in various venues… and in the summer we are mostly having waterbomb fights outside in the London parks! (We also have plenty of midweek events to keep the party team busy.)
Not only is this job seriously good fun, but also really rewarding; this is the biggest day of the year for each birthday child, and you get to play a huge part in making it special for them. Our sole aim is for every single child attending, to go home saying they have had the BEST time.
Why are the party team so legendary?
The people speak for themselves, they are at the centre of our company. Amongst the party team, we have a wide range of freelance creatives including actors, musicians, comedians, directors etc. As a member of the S&G party team, there are lots of opportunities to meet new people and be a part of an awesome network of like-minded creatives.
Our innovative masterminds often combine forces and work together outside of S&G too; many have written, produced and performed shows together. We love supporting our incredibly talented S&G community. Every month or so, we select one of their upcoming plays to support as part of our HOT TICKET where we encourage other party team members to go and watch their show by covering the cost of the tickets. If you like being active, exercising your creativity or want something more exciting than an office job or working in a bar/restaurant, then this is the job for you.
Is this job only for 'creatives'?
Our party team aren't exclusively creatives, we have people from a host of different backgrounds with varying skills including lawyers, teachers, bus drivers, landscape architects, doctors etc. No matter what your background is, our mission remains the same: we are looking for people who are game to get stuck in and not afraid to explore new ways to have fun. Our party team are our most valuable members of our team, it is a skilled job, we are not about our team being cheesy characters, just being themselves. So if you want to release your inner big kid and earn some serious side cash, look no further than S&G!
Are you a student looking for something to fill your summer holidays?
S&G also offers the perfect student job to support people during their studies with some unreal opportunities abroad over the summer holidays. We have partnered with luxury hotels across Europe where we send our party team to run children's adventure clubs over the holidays. Endless fun in the sun... what more could you want? Check it out for yourself.
So the only thing left to ask is… have you sorted your side hustle yet?
For the majority of the party team, S&G is the only side hustle supporting their careers or studies. This is mainly because we offer a job that is really well-paid (up to £35 per hour!), flexible, has sociable working hours and most importantly, is genuinely good fun! If you like working with people, thinking on your feet and have a hunger for adventure, we would love you to join our party team.
Don't believe us? Give us a follow on Instagram, LinkedIn, Tiktok, Facebook & Twitter, and see for yourself!
Posted on: 1 January 2023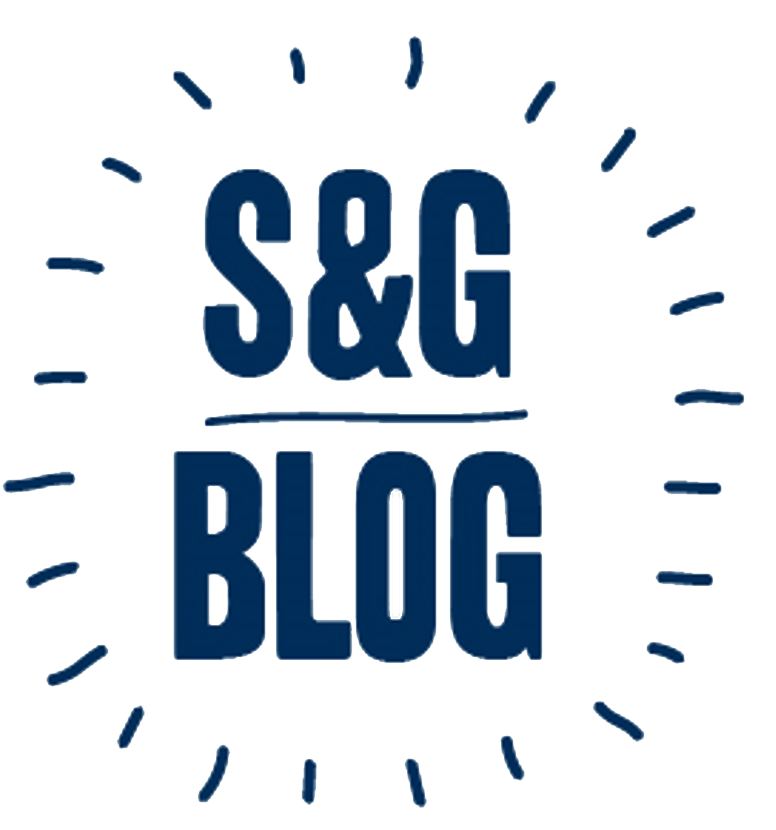 Sign up now to stay up to date with the latest news, events and goings-on at S&G HQ.
By entering your email address you agree to receiving party ideas by email, in accordance with Sharky & George Privacy Policy