9 Alternative Work Christmas Party Ideas For 2024
Discover unique and fun alternative work Christmas Party ideas that are not your normal boring office parties. Find the perfect twist with Sharky & George!
The festive season will soon be upon us, and it's time to start thinking about how to celebrate with your team. If you're looking to offer your colleagues something different than the usual paper hats and bottles of fizz this Christmas, then look no further.
It can be so easy to go down the route of drinks and nibbles in the office, so we've put together this short guide on alternative work Christmas party ideas for the whacky and wonderful among you.
Alternative Work Christmas Party Ideas
Whether you're a small team or a large corporation, there's always an alternative option to the regular office dinner and drinks out there that will suit your needs and budget. From office-based games to get everyone in the competitive spirit, to treasure hunts across your city, we have a range of ideas that will help you create a memorable Christmas experience this year.
At Sharky and George, we are experts in throwing huge parties throughout the year, and our corporate team is always inundated with Christmas inquiries. If you're interested in finding out more, get in contact today to chat through what we can conjure up in time for Christmas!
So, if you're tired of the same old office party and want to mix things up this year, keep reading for some fresh inspiration.
Alternative Work Christmas Party Ideas In The Office
Looking for an office-based activity to celebrate the holiday season? We've got you covered. Pair these activities with some food and drinks delivered to your offices, and it's the perfect option if you're looking to keep costs low or you're tight on time.
Minute To Win It is the ideal team-based activity to run in the office and will get everyone in the competitive spirit very quickly.
They are short, cheap, and silly activities that team members have one minute to complete before they move on to the next challenge. If all members of a team complete the challenge successfully within one minute, they are the winners! We find MITWI is one of those creative team building activities for Christmas that receives an overwhelmingly positive response within the groups.
Some of our favourite MTWI activities are:
1) After Eight Challenge:
One at a time, players in each team will sit in a chair, with an After Eight on their forehead and their hands behind their backs. They have to wiggle and shuffle the choc down into their mouth without using their hands. The next player is up when the After Eight is in the mouth/
2) Stack attack:
Players will line up to make a stack of red cups, then dismantle it as quickly as they can before passing it onto the next team member.
Engaging corporate Christmas events
3) Lace Race:
The first person on each team holds the very end of a strawberry lace between their teeth. They race to eat the whole strawberry lace without using their hands. Once the racer has swallowed the strawberry lace completely, the next person on their team can start on their lace.
Fun, easy to play, and incredibly funny, minute to win it activities are guaranteed to get your team laughing together very quickly.
Christmas workshops
Christmas workshops are another great way to spread some festive cheer in the office. Everyone can get into the creative mood and make something to take home. Our suggestions include:
1) Christmas Murder Mystery
Invite your guests to a festive Christmas party with a murderous twist! Christmas Murder Mysteries are a Sharky & George classic. One of the more non-traditional Christmas party themes, we love to bring in fully immersive actors, including seance priests, an interactive orchestra, tarot card readers, magicians, dancers and the like… There is nothing quite like a Christmas murder mystery, and your guests will agree.
2) Five Festive Spaces
A great option if you're doing the party in the office and have multiple meeting rooms you can use. Five Festive Spaces is a game where 5x different experiences are set up in different rooms. Our favourite version of this is actually specific to Sharky and George where we set up all over London. Teammates will experience something (these can literally be anything random or interesting, such as a ballpit in a room, or a molecular gastronomy tasting experience) and receive a clue to their next location. The final room they go in should contain an experience that ties together each of the activities they have done.
3) Gingerbread House Competition
This is a classic festive competition and is a great team-based activity. Want to make it even more personalised? Pick a building to base the sculpture on - perhaps your office or an iconic building from your city.
4) Wreath Making
Wreaths and decorations can be found online quite easily. You have the option to keep this as a relaxing, wholesome activity where everyone decorates their own wreath, or alternatively turn it into a more competitive activity where teams compete to make the most impressive office wreath!
5) Chocolate Making
Who doesn't love chocolate? Having a chocolate making and decorating activity is a firm favourite for office's who want to have something slightly different. You can make chocolate christmas tree baubles and decorate them as a group. This is an activity which can easily be made into a competition for your employees.
6) Festive Cocktail and Mocktail Making
Peppermint mojitos, gingerbread martinis and clementine margaritas. Cocktail/mocktail making can be scaled up or down very simply. You can choose to hire a professional mixologist for their style and pazazz, or even simply pop to the shop to get enough ingredients for everyone.
Alternative Work Christmas Party Ideas Out and About
If you're instead looking for options that don't confine you to the office, have a think about instead choosing one of the below:
1) Treasure Hunt
A treasure hunt is such an engaging corporate Christmas event, and a perfect activity if you are based in a city and looking for an activity to get teams out of the office to explore the local area! Here are 3 things to consider when creating your own hunt:
Start by thinking about your start and end locations. It's likely that you will be starting this hunt at the office, why not book an external venue for the end location?
A quick Google search will provide you with a list of the most famous landmarks in your city - pick a few of these and pop them into a list. Each location in this list will form a photo challenge within your hunt where teams need to take a photo with each landmark - we advise the sillier the better!
Non-traditional Christmas party themes
Create some quirky challenges for teams to complete along the way e.g. find the biggest ice cube, fit as many people as possible into a phone box, buy the longest baguette. This way, teams will be occupied on their journey to each landmark, and will turn up to the final location with some very interesting objects.
The aim of the game is to complete as many of the challenges as possible and get to the final location at a specific time. The winners will be the team who have completed the most challenges and have the photo evidence to prove it!
The beauty of a treasure hunt is you can make it as simple or as complex as you desire, to make it more exciting you can opt to keep the final location as a secret and reveal the final location within a cryptic clue that is revealed through answering questions! Treasure hunts are undoubtedly one of our favourite non-traditional Christmas party themes for a reason.
2. Wellness Retreat
Wellness and employee wellbeing is a big trend year round, particularly in the corporate world. Our suggestions for wellness activities are slightly unusual, we're talking goat yoga and silent raves - the quirkier the better.
Wellness activities can reduce stress levels and improve employee relationships, what's not to love? If you're looking for a more traditional route then we suggest heading to the spa for a day of R&R, which will ultimately help improve employees mental and physical wellbeing.
Unconventional work Christmas party ideas
Wrapping It Up
The Christmas season is a time for celebration and bringing joy to the workplace. When it comes to organising a Christmas party for your team, why settle for the usual routine of office gatherings and standard festivities? Break free from tradition and infuse a dose of excitement and creativity into your Christmas celebration with these alternative work Christmas party ideas for 2024. If you're looking for seasoned experts to pull off the whacky and wonderful for you, get in contact today with our expert corporate team for more information.
Frequently Asked Questions
What can I do instead of an office Christmas Party?
Instead of doing an office Christmas party, you can choose to host some incredible events outside of the office, such as a treasure hunt in the surrounding local area, or Five Festive Spaces, where you curate five different unusual Christmassy experiences for your guests that are not your usual run-of-the-mill canape and drink parties.
What do people do at work Christmas parties?
At work Christmas parties, it's easy to get stuck in a rut of doing the same nibbles and drinks every year. Instead, try creating a more immersive experience which will integrate guests more fully. Anything where you split guests into teams to complete challenges will allow for teams to unite with competitiveness.
Is it worth going to a work Christmas party?
It is definitely worth going to a work Christmas party as companies usually make an effort to treat their employees right during these get-togethers, and hey, there's usually some tasty food involved. Being friendly and connecting with your co-workers is always a plus. And the cherry on top? Sometimes, these shindigs happen in cool spots you wouldn't visit otherwise.
How do you organise an office Christmas party?
To organise an office Christmas party, follow these steps:
Choose who'll be on the organising committee
Decide your budget
Will it be themed?
Find a date and location
Decide on entertainment and games
Choose food and drinks
Purchase decorations
Spread the word!
Posted on: 30 October 2023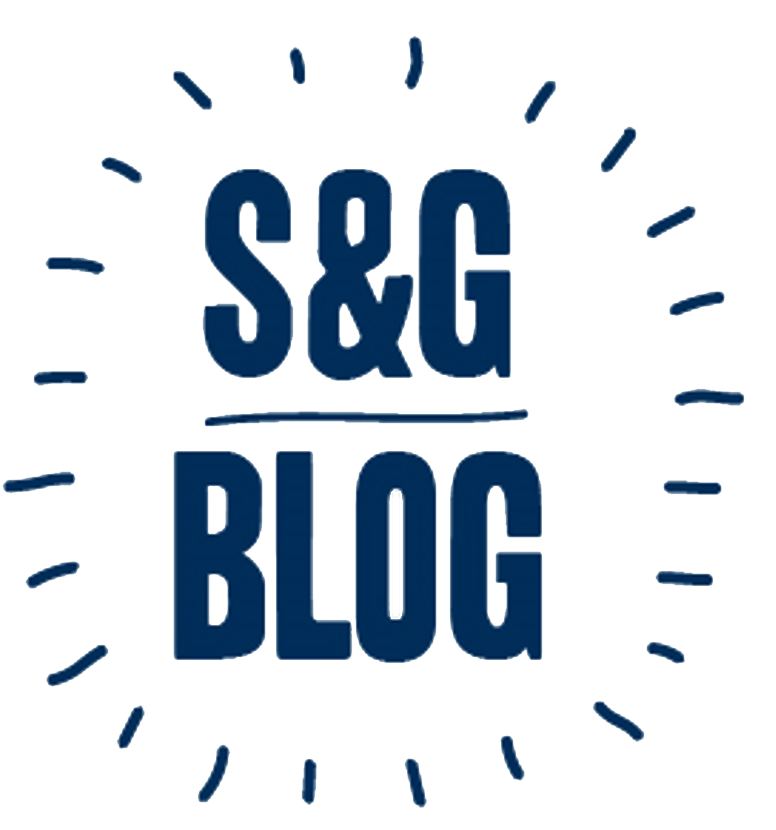 Sign up now to stay up to date with the latest news, events and goings-on at S&G HQ.
By entering your email address you agree to receiving party ideas by email, in accordance with Sharky & George Privacy Policy