How to Throw a Party for 5 Year Olds
Fun should be at the centre when planning a birthday party and our motto at Sharky & George is "finding the fun in everything" so here is our advice for throwing the most epic party for a 5 year olds birthday.
Every party that we plan, we see as an immense privilege. Children often count quarters of their age and look forward to a party for months. The pressure is on, as this will hopefully be a special memory that will last a lifetime! So we're here to help, read on for guidance.
Each child is different and tailoring to their needs will help make their day truly magical. Be prepared to adapt on the day, if something is going down well, do more of it! Children have short attention spans, so keeping the pace and energy high and cramming in as many games as possible would be our top tip. You will be amazed at how many games you need for an hour with 20 five-year-olds!
Here is a check list for a perfect 5 year olds birthday party
Pick a venue
Confirm timings
Send invitations & collate RSVPs
Party entertainment
Transport
Playlist
Theme
Food & Drink for Children
Food & Drink for Adults
Tableware
Cake candles, matches and knife
Party bags
Balloons and decorations
Bag to bring presents home in
Rubbish bag
Parent contact sheet
Picking a Venue
A few things affect your decision when choosing a venue; budget, time of year, guest list and number of attendees. If your budget is large, choosing from a few of London's beautiful hotel ballrooms would be really spectacular but not for everyone! The most popular is the good old village/church hall but get in there early as they book up months in advance. If you're wanting an intimate affair, host at home, but be prepared for lots of mess. If your party is in the summer, a park is a great option but do check with the local council if you can erect gazebos and host parties. If at all possible, find a space large enough for adults and children to be entertained in separate rooms, as all parents will stick around during a 5-year-old party, and tend to make just as much noise as the children!
We can always help suggest venues but in the meantime, here are some of our most popular venue spaces in London for a 5 year old birthday party:
Perfect timings for a 5 year old birthday party
A party should be no longer than 2 hours, definitely with a break in the middle for tea.
Weekdays can be great for parties as venues often have better availability. You may not have a full house though as some parents might be working and chilren could be going to afterschool clubs or other activities. Also, children can often be very tired after school at this age.
Weekends are often more popular though more expensive when hiring a venue. Weekends are ideal for party throwing as it means parents are free to stay for the party.
Invitations:
If you are planning a themed party, designing a bespoke invitation is a wicked way to get the party started. If not, creating a WhatsApp group with the details is an easy way to manage RSVPs. If your guest list is large, an Excel spreadsheet may just be your best friend. When thinking of who to invite, no more than 30 children would be the ideal size and then rally round friends and family to help out - the more the merrier.
Perfect Playlist for 5 year olds
Music is the easiest way to create an atmosphere. Something we suggest at Sharky & George as a nice touch to ask guests to add a song they like to the playlist. Another great way to incorporate the theme is through dancing games, which go down as an absolute treat with this age group. Music from recent films and popular TV shows, parents also appreciate old school bangers (disco never disappoints).
Old school bangers:
Who Let The Dogs Out - Baha Men
I like to Move it - will.i.am
Jump Around - House of Pain
Don't Stop Me Now - Queen
Mr Boombastic - Shaggy
Move your feet - Junior Senior
Boom Shak-A-Lak - Apache Indian
Pink Panther Theme - Henry Mancini
Stupid Love - Lady Gaga
Bingo Bango - Basement Jaxx
Themes
For themed parties, you can create a bespoke playlist, invitations, themed decorations, tableware, cake, party bags, mascots and suggest everyone comes in fancy dress. Our fave theme suggestions for 5 year olds:
Superheroes

Pirates

Knights, Princesses and dragons

Paw patrol

Lego

Space

Dinosaurs

Unicorns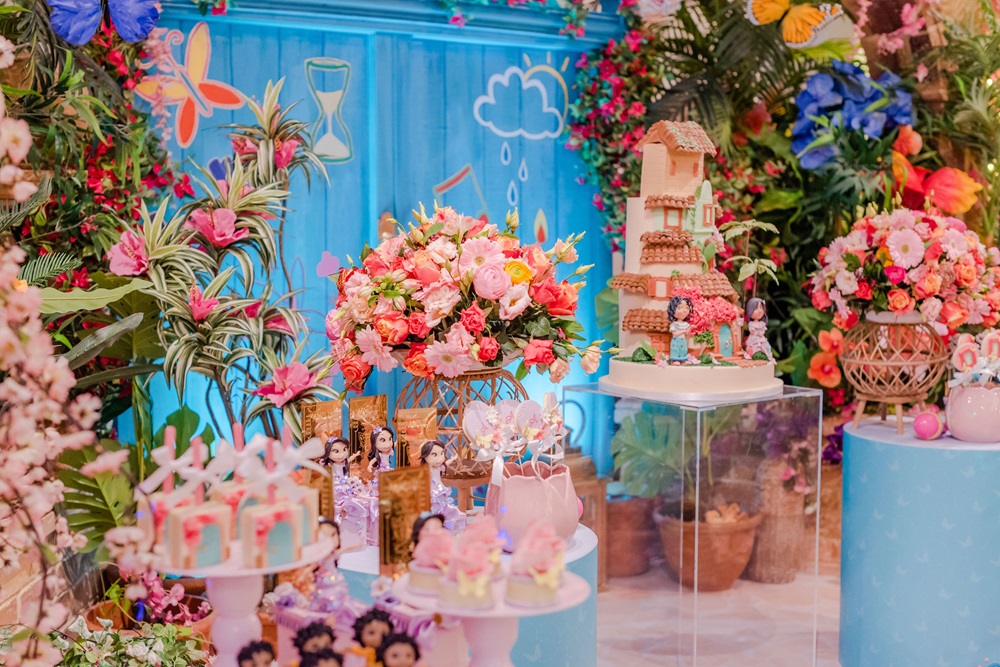 Party Food & Drink for Children
Always break in the middle of the party for food. Tea can be a fun way to incorporate the theme and we have found that following party food trends on social media is great for inspiration. Personally, Birthday Tea is a great opportunity to get nostalgic and bring out the old classics. Here is a list of Sharky & George HQ's faves:
Sweet:
Fairy cakes
Jelly & Ice cream
Chocolate fingers
Fairy bread (100s & 1000s on buttered white bread!)
Party rings
Jam tarts
Savoury:
A cheese and pineapple hedgehog!
Hula hoops
Twiglets
Pom bear crisps
Mini cheddars
Cocktail sausages
Party food can be a lot of faff and if you're wanting stress-free party food, you can't go wrong with Pizza. Other things to consider is;
Jugs of water
Nothing in wrappers (avoids unnecessary plastic and is also tricky to open for little ones).
Themed cutlery and tableware, we suggest wooden and paper so they can be recycled.
And finally, avoid fizzy drinks otherwise you're going to have everyone jumping off the walls!
Ending tea with a big old sing song for birthday cake is a must too. A couple of things to remember for the cake make sure you've prepared a lighter, candles and a cake knife. We'd recommend cutting the cake and handing it out at the end of the party so that after tea children can head off to play more games, plus they are often full up and need to burn off some steam!
Food & Drink for Adults
For adults, graze boards are an absolute winner, so everyone can pick throughout the party as often or as little as they'd like. Or a classic afternoon tea with sandwiches and scones…and lots of tea.
Balloons and decorations
Two things to bear in mind: Be careful of helium balloons in village halls, we've had many awkward conversations with caretakers due to unicorns, spiderman and lego characters getting stuck...and if you're planning on using weighted balloons make sure they are out of reach of small children. Other ways to add impact; balloon arches, glitter curtains and themed backdrop.
Party bags
Children love lots of little things, but it's best to avoid things that will end up broken and in landfill! Party bags that are part of an activity are a great shout. For example seeds and a plant pot for a sunflower competition.
Extras
If you would like extra entertainment, here are a few more suggestions. This age group are not the best at sitting down and watching something so we recommend something interactive such as:
Petting zoo
Bubbleoligist
Face painter
Roaming balloon modeller
Photographer
Reommended Party Activities for 5 year olds
A Treasure Hunt works well in any space. You can run them like a classic Easter egg hunt, hiding items during tea. If you need to diffuse a "sharing" situation to avoid tears, get the children to find as many items as possible, pop them all in a central location then divide them up so that it's fair!
A Crafty Station is another great way to incorporate a theme and it works well with parties indoors with a smaller number of guests. Just make sure you're prepared for a mess with plenty of tablecloths and baby wipes at the ready.
Bouncy Castles, Slides and Inflatable Obstacle Courses are great but, always check with the venue that you're allowed, plus dimensions and access points. For the younger siblings and little ones a sensory play section, with storybooks, a dome light and tipi's are a great way to keep them entertained as they are often too young for the games.
Best Party Games for 5 year olds
Sharky's footsteps: The children are in a line on one side of the room, and one of the party team is standing on the other. The aim of the game is to sneak up and pat the party team on the back. But, the children can only move when the party team isn't facing them.
Keeper of the sweets: The party leader is blindfolded and sat on a chair with a sweet placed underneath. The aim of the game is to sneak up and steal a sweet without being whacked by the whacker.
Shoe buckaroo: The party leader pretends to fall asleep, they are a snoozing "monster". The aim of the game is for the children to balance a shoe on them without "waking" the monster, if the monster is woken the children must sing it a lullaby..
Musical statues: Play music and when the music is paused the children must freeze like a statue, each round give the children a funny dance move e.g.' a shark in the shower' 'a penguin late for school' 'a tired octopus'
Fiery rope: The children must jump over the rope without being touched by the rope, as it "burns" the rope gets more wiggly and harder to jump over.
Fishy fishy: The party leader will mark out an area (the size of a tennis court is ideal) where the children will have to run from one side to the other without being caught by a member of the team (sharks), if they are caught they become funky seaweed. The aim of the game is to be the last person standing!
Parachute games: A staple item of the Sharky & George party team is the multi-coloured parachute. For this age group, a game called Splat is easy to explain and to play. All the children are standing holding a handle of the parachute, the party team will lift the parachute high above the children's heads and call out a colour, if a child is holding a handle in the section of the corresponding colour they must run under the parachute to the opposite side, the party team will give them 5 seconds before pulling the parachute to the floor. If the children are too slow, they will splatted and become "tomato ketchup"
Pirates: The leader will transform the room into a pirate ship, and the children will become the crew. This game is like Simon says; the leader will shout instructions with accompanying actions- e.g. "Climb the rigging", "Captains coming and shark attack!" and "Scrub the deck" and the children must do an action relating to that command.
Races: Split the children into teams of no more than 10 children. Mark out the start and end points with cones. Each team must make up a team name. Chanting is encouraged to get the ambience going. Races you could play; dizzy, egg and spoon, leapfrog and elephant race.
Ankle breaker: The children form a circle with the leader in the middle of the children with a tug-of-war rope with a knot at the end. The leader wings the rope around the floor in a circle. The aim of the game is to jump over the rope. If the rope touches them they must do a forfeit.
Party entertainment
Simple. Hire Sharky & George, you won't regret it. We have 15 years of experience throwing parties. The Sharky & George party team are the best in the business. The team are not filled with cheesy entertainers but cool older siblings with an infinite amount of games up their sleeves. The party team are fun, energetic, and confident. Whatever your child is into, our team has the games to keep them and their friends engaged. The thing that sets us apart is the atmosphere at an S&G party and that every child goes home having the best time, not just the birthday child. We bring all of the supplies needed for the games and our team is ready to help during tea, set up and pack down. The team are experts in getting shy children involved, engaging the more rowdy guests, managing latecomers and even having loads of tactics to dry any tears quickly.
Other top tips
Ask parents for any allergies
Be aware of any behavioural needs of the children attending
Be ready to welcome latecomers
Be ready for tears
This age has small attention spans so keep the games simple
Lots of dancing games
Not too much sugar, but it is a party after all some using sweets as your currency does help
Make sure everyone is involved
Have an ice pack at the ready
Parent contact sheet
Be mindful of encouraging competition, treating everyone as a winner keeps morale high!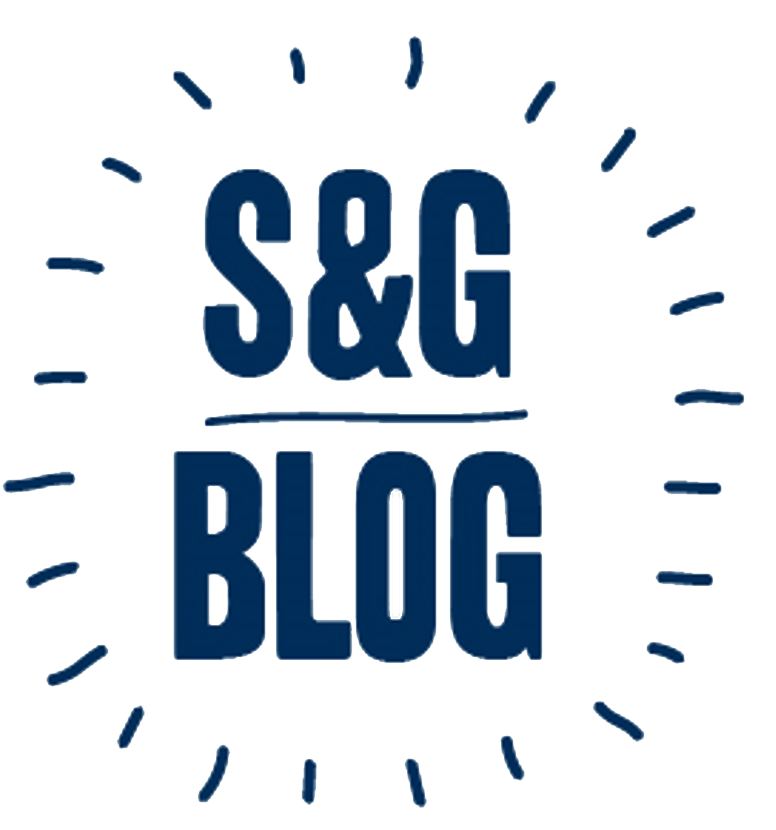 Sign up now to stay up to date with the latest news, events and goings-on at S&G HQ.
By entering your email address you agree to receiving party ideas by email, in accordance with Sharky & George Privacy Policy