Food
"Food Glorious Food, hot sausage and Mustard!" - Oliver
Shopping list:
Sandwiches: Bread, butter, cucumber, ham, cheese, shape cutters
Sausages: mini sausages, honey, oil, foil
Carrot sticks, mini tomatoes, cheese squares
Hummus and mini pots
Brownies: Butter, chocolate, flour, eggs, cocoa powder, sugar
Jelly and juice boxes
Boxes, napkins, straws
Hang on, this will take for ever.......Get Sharky & George to do all this!
We would love to help organise all the catering for your party - whether it's food boxes for a Survival or outdoor party, a feasting frenzy for down the middle of the table, canapés, food trucks, onsite chefs, elegant dining for adults or just good ol pizza.
Get in touch with HQ to start planning the perfect party spread.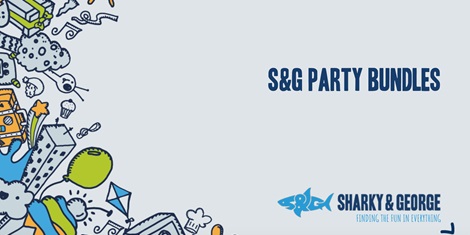 Bespoke Party Bundles
In this booklet you will find a selection of example bundles that provide an idea of what to expect for different
budgets.