Luxury Children's Birthday Party Balloons
When ordering balloons does your mind ever wander to how many helium balloons it would take to float your child to up in the air (tethered for H&S of course!)? About 72 balloons per kilogram to be precise. To lift Sharky you would need 6480 of our standard latex balloons, 1,296 of our clusters, 144 of our columns or 60 of our balloon arches. For other ways to impress your friends have a look at the selection below.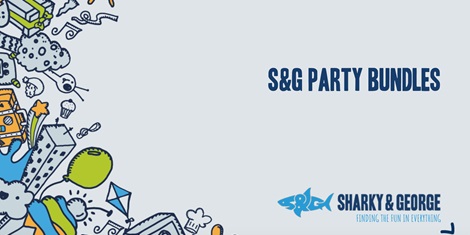 Bespoke Party Bundles
In this booklet you will find a selection of example bundles that provide an idea of what to expect for different
budgets.